It's time for the 2nd post in my "The Swatch Watch" series. I am secretly proud of myself that I liked this idea enough to stick with it and I am delighted to show you Girly Bits Limited Edition 'What Happens In Vegas...Ends Up On Snapchat'.
I first discovered Girly Bits through an A Box, Indied from Llarowe. I can't remember the exact timing, but it was late enough in the year that I missed out on last year's 'What Happens In Vegas...Ends Up On Instagram' and the previous year's '...Ends Up on Facebook', as Pam decided to bring it back for a limited engagement. They are both on my lemmings list! I wasn't about to miss out this year, so I was there first thing on pre-order day reserving my pretty!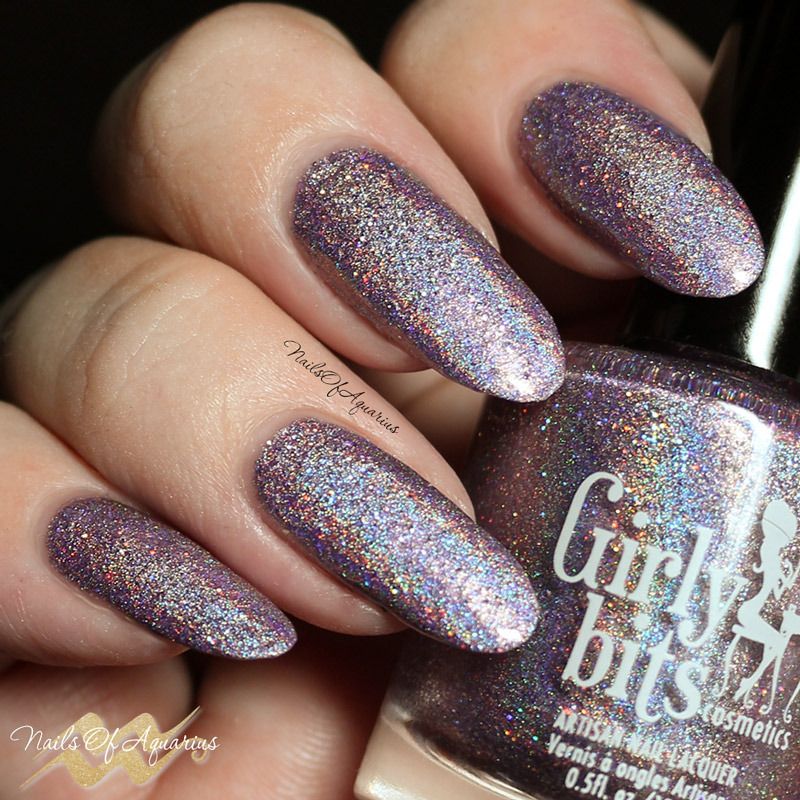 Girly Bits 'What Happens in Vegas...Ends Up On Snapchat'
is a silvery lilac linear holo jam packed with holographic microglitter. There is so much microglitter in fact that the polish dries to a naturally textured finish. It was still very easy to apply and reached opacity in 2 coats. I finished with a thick coat of
HK Girl Fast Drying Topcoat
and the polish felt smooth to the touch. But if you look closely at some of the photos I think you can still make out some of the awesome underlying texture.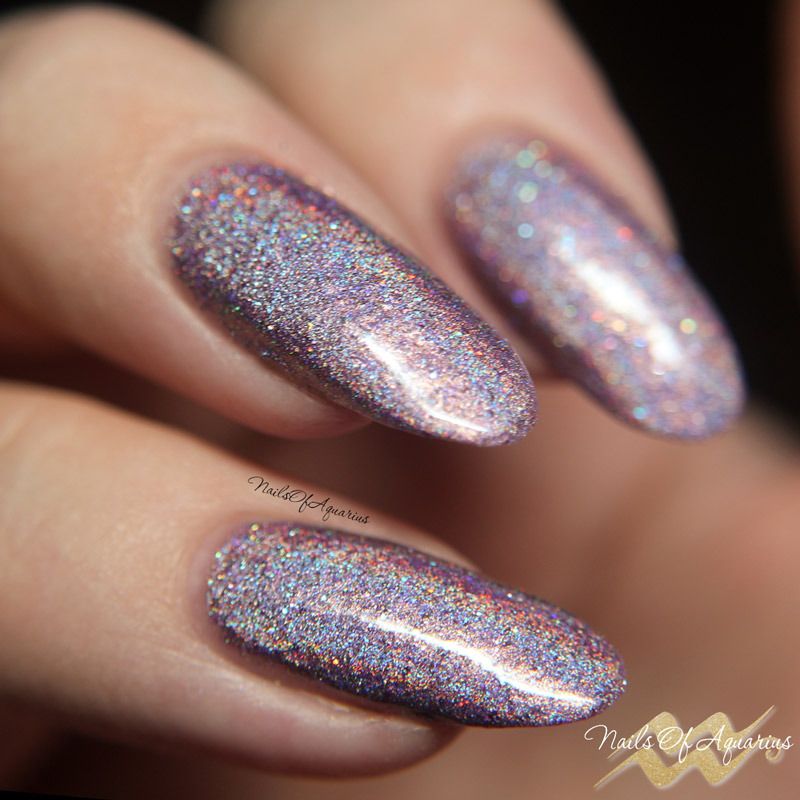 The shade of this polish couldn't have been more perfect for this purple lover! The linear holo is very strong and the microglitter never stopped sparkling. I'm kicking myself for not picking up a backup!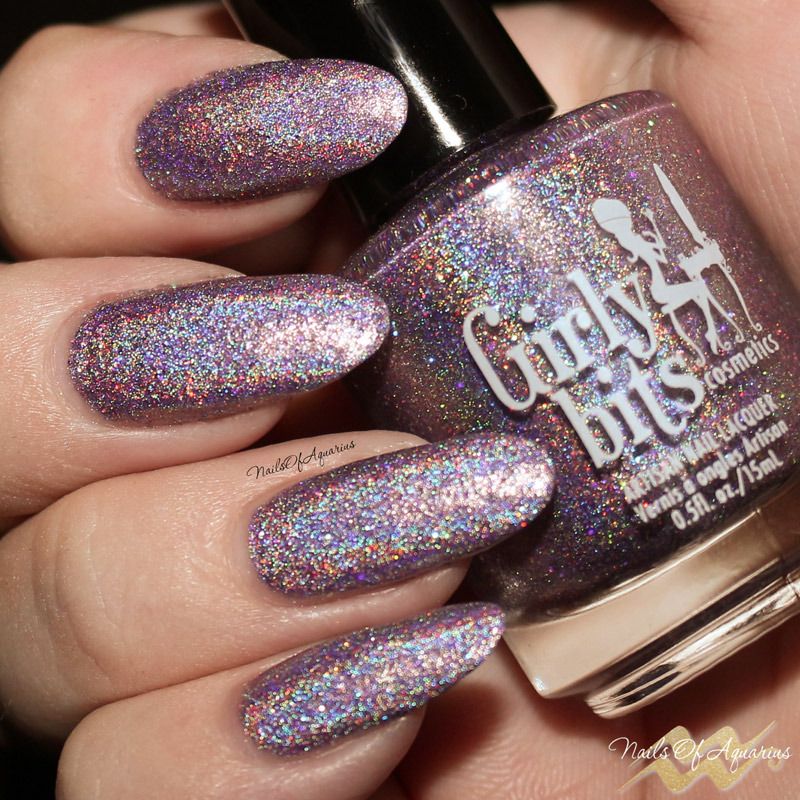 The devil made me do it! OMG! I didn't have direct sun on this particular day so I did something that I have never done up until now and turned on the flash. And it was stunning!
I hope you had the opportunity to grab this beauty before it was retired at Girly Bits. If not, don't fret my dear polish lovers. I used to feel bad about posting LE polishes, but there are so many groups on Facebook these days for polish sales/swaps and lots of shops on Storenvy whose sole purpose seems to be reselling LE polishes. And I bet there are other places to buy from that I don't even know about! Please feel free to tell me all about them in your comments!
Thanks for reading! I'll see you at the next post.