Hey there! Fall sneaks up on me so fast living here in the desert! It's not at all like fall back home in New England with gorgeous leaves and crisp breezes. It was 90° just the other day! But we'll be having temps in the 70's this week, so I am ready to share my first Fall nail art with you.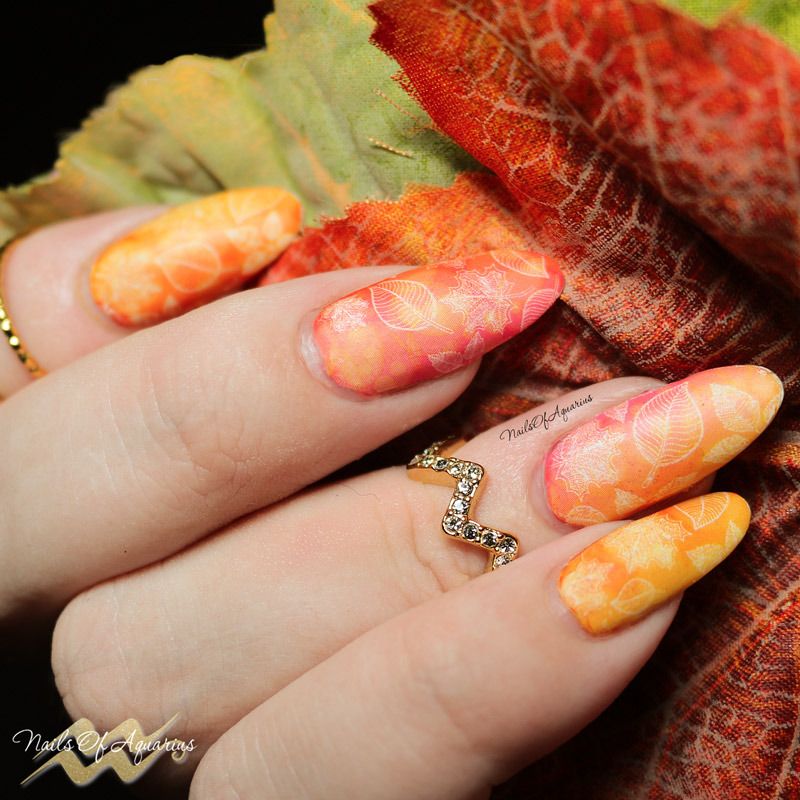 Would you believe this gorgeous fall gradient look came from water decals?? 15 minutes to fall fabulous nails! Seriously. I really like the designs coming from Russian brand MILV that I've been purchasing from
Whats Up Nails
. I think I went a little overboard with my Halloween spending, so now is a great time to follow me on Facebook or Instagram as some of my designs may not make it onto the blog.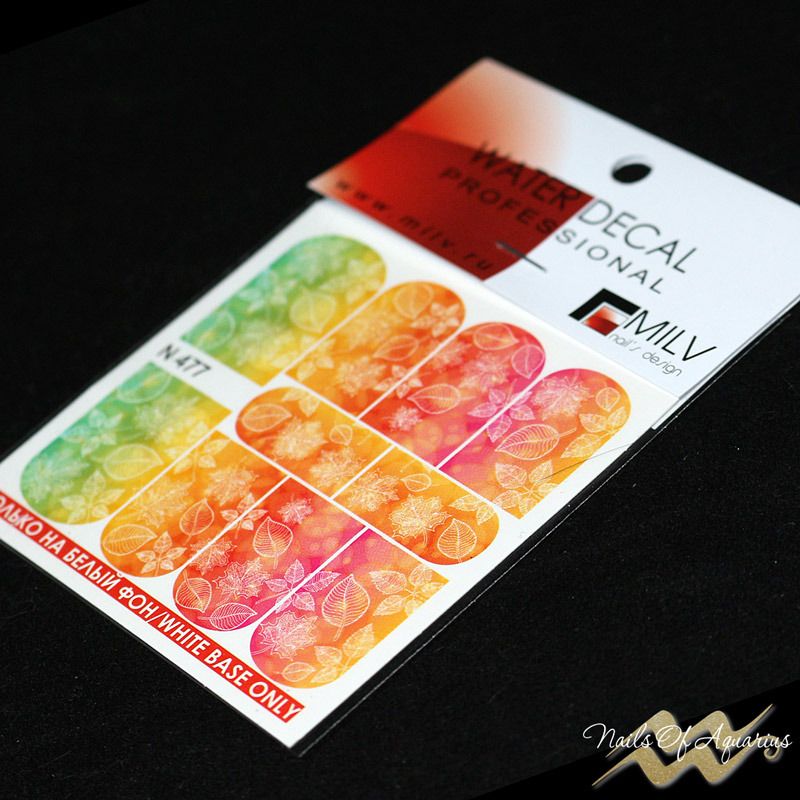 I am so glad I thought to take a photo of the water decals before I began! This was my first time applying full nail decals and it's safe to say that there wasn't much left of this sheet by the time I finished. :)
It stated on the package that these decals should only be applied over a white base, which was fine with me for this design. But I did buy a few other sets with this same requirement and I plan to try one of them over a different base color to see if it's truly necessary.
The white I chose to use here is
Serum No. 5 Pure Glow Getter.
I topped it with
HK Girl Fast Drying Topcoat
and let it dry completely before I started working with the decals. Once finished I decided to go with a matte look and topped the decals with
Girly Bits Polish Matte'rs Top Coat.
Here's one of the 2 water decal videos I have on YouTube in case you'd like to learn more about how to apply them.
I mentioned above that I used
Serum No. 5 Pure Glow Getter
polish as my base for this design. This is a powerful glow in the dark polish when used by itself, but this was my first time trying it under water decals. I was so excited that it worked and that I was able to catch a shot of it!
I would love to hear your thoughts on this design! Have you tried water decals yet? As you'll see in upcoming posts, I've been having fun lately mixing and matching different nail art mediums, like decals or vinyls together with stamping. There's just so many options these days!
Thanks for reading! I'll see you at the next post.