I have been really into lace nail art recently, as you'll see soon enough. The look of lace stamped over a nude nail has captivated me and inspired me to create this design. I'll try my best to space the others out some to keep it interesting.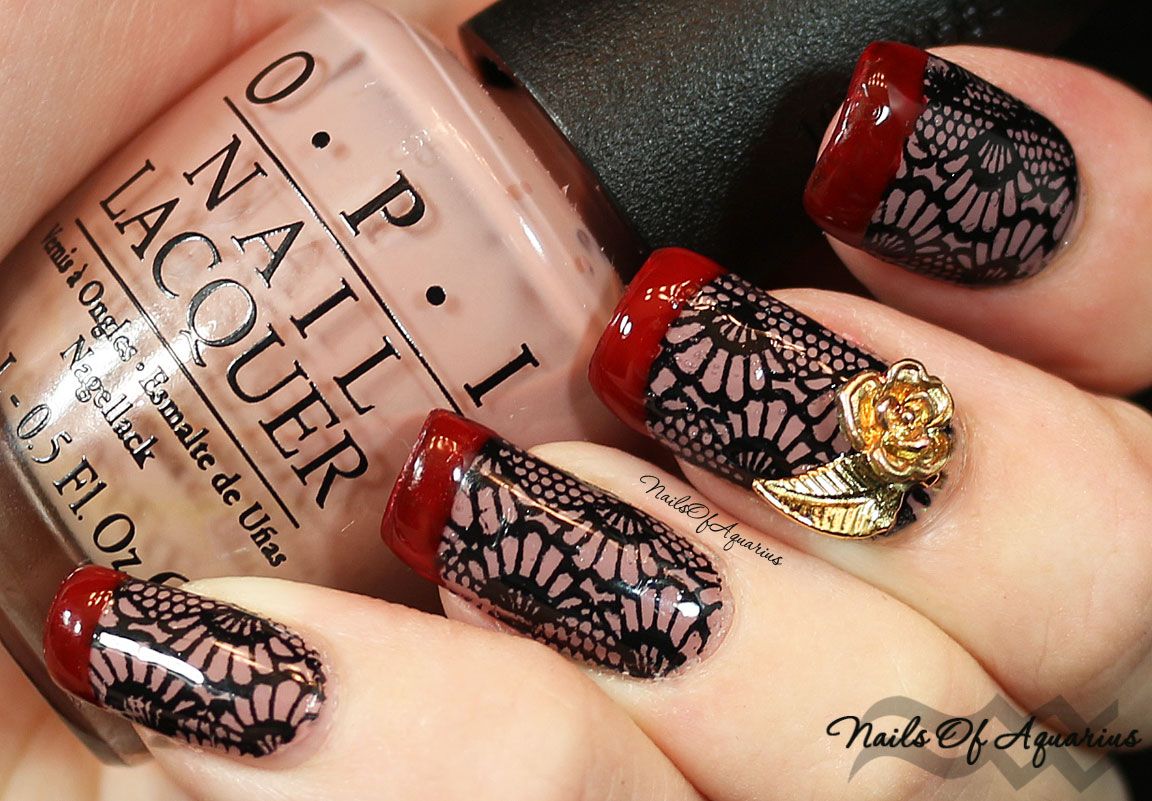 My naked nails are not in good enough shape to go completely bare. I have some staining caused by using a nail strengthener as a basecoat that is growing out ever so slowly . So I scoured my stash for a nude polish that coordinated well with my skin tone.
This was a fairly easy nail art design to create and it was so pretty! I got quite a few compliments wearing this one.
Product Recap
Basecoat and Topcoat: NailTek Foundation II and HK Girl Fast Drying Topcoat
Base polish: OPI Tickle My France-y
Accent polish: Julep Demi and OPI Big Apple Red
Stamping plate: Dashica Infinity 42
Stamping polish: Mundo de Unas Black #2
Embellishments: Daily Charme Small Golden Rose and Retro Leaf
As always, I would love to hear your thoughts on this design! I read and reply to every comment. Have you tried the stamped nude nail look yet?
Thanks for reading! I'll see you at the next post.