Sorry I am a day late with my weekly MoYou London press release! Just when I thought we were done with the Cookbook Collection they surprised me with more plates this week. Additionally, they will finally be releasing Black and White stamping polish!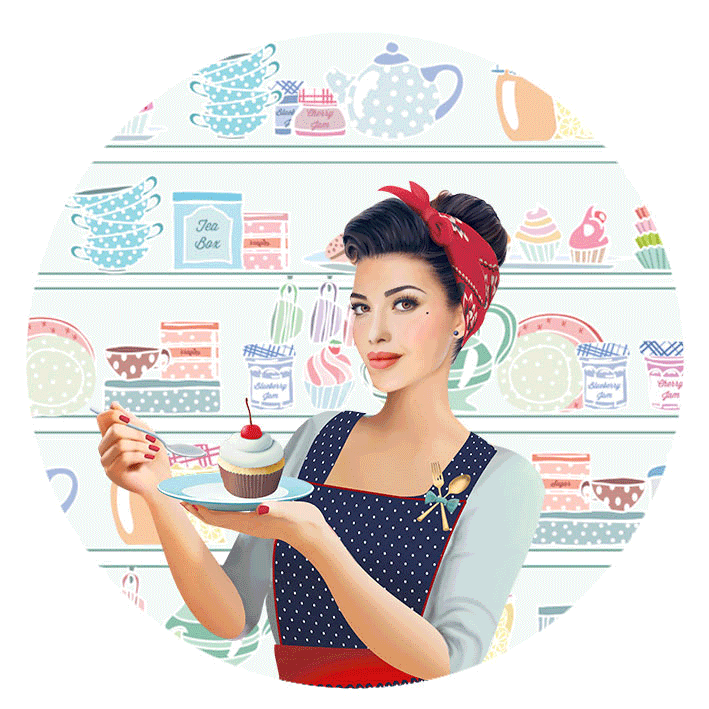 There will be 4 new plates releasing on Friday: 2 Regular size (1.5cm x 1.2cm) and 2 of the new XL/Combo plate they've been doing with this collection. The XL/Combo plate contains 6 XL designs (2.0cm x 1.5cm), a circle measuring 4.7cm across with a center design 1.6cm across, and a strip across the bottom measuring 4.8cm x 1.4cm.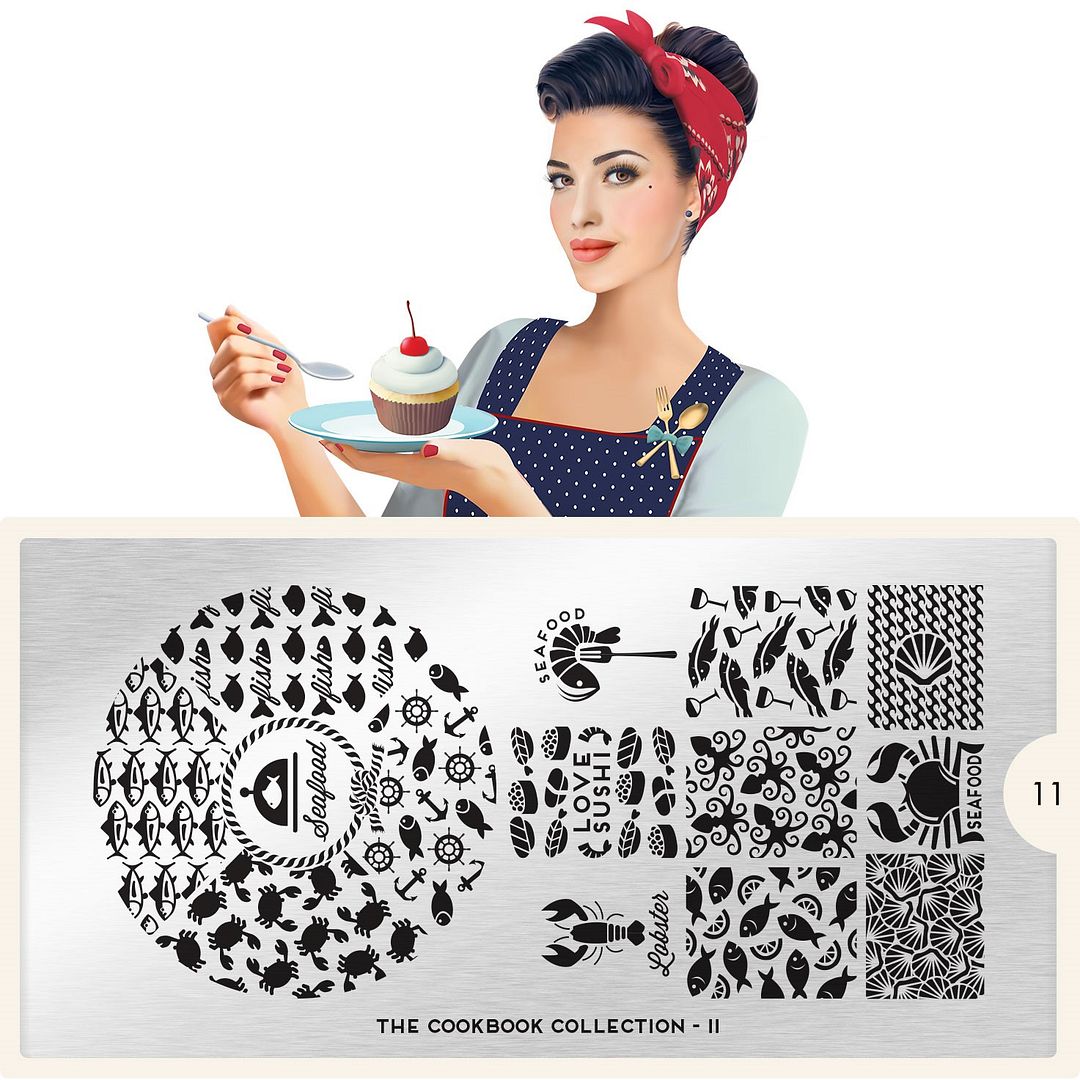 The first 2 plates have a seafood theme. I think that lobster and crab designs are really cute and I do Love Sushi!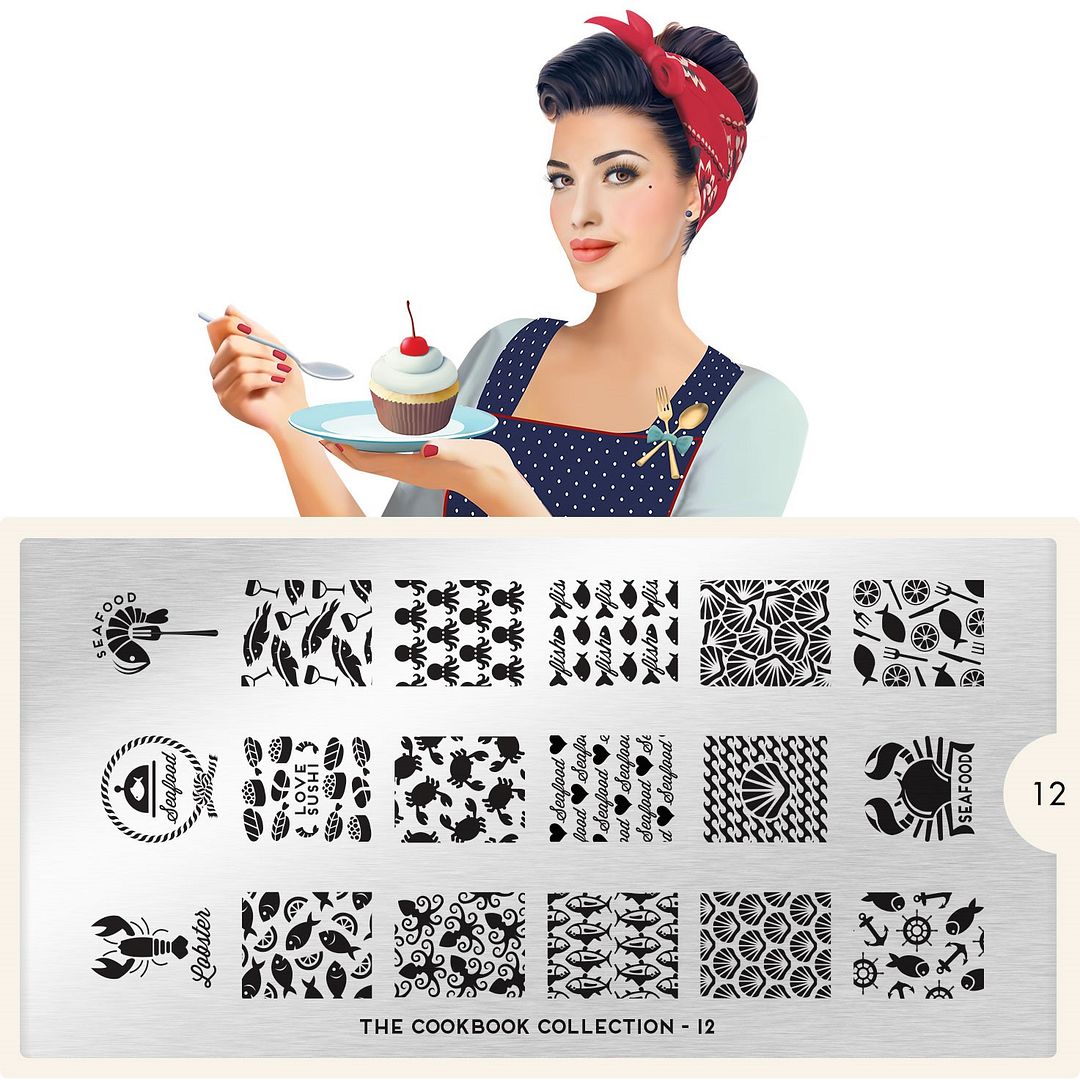 And the Regular size version of the Seafood plate. On this plate I noticed all of the clam shell designs in the 5th column that would work great in a nautical themed design.
The second 2 plates have a Vegan/vegetable theme. Not being a Vegan myself, I don't know if this is something you want to be advertising on your nails. I do like the chile pepper design though!
And the Regular size version of the Vegan / Vegetable plate. That artichoke design is pure perfection!
And finally I have the 2 new stamping polish colors for you: Black Knight and White Knight. I think you know which is which, LOL! I am thoroughly in love with the adorable pug and rabbit resting atop the bottles!
I think this is one of the things this Aquarius loves most about MoYou London. Like me, they beat to their own drummer, doing everything on their own terms and timeline. Most brands START their stamping polish line with black and white, but MoYou London is adding them now after having a line of colored polishes for sometime.
For the first time in a while, I don't feel the compelling need to buy any of these plates. It's  good thing since my wallet could use a rest. How about you? Did any of these plates strike your fancy?
These plates and the black and white polishes will be released on Friday, November 14th, and can be purchased directly from
MoYou London
. The plates retail for £4.99 (approximately $8.50).
Thanks for reading! I'll see you at the next post.