Hey everyone! It's Wednesday again and MoYou London has yet another new collection for us to see! I wonder if these ladies ever sleep! The new collection is called Kaleidoscope, which immediately took me back to that toy I loved as a kid. Do they still make those? Anyhow, let's check out the plates!
There will be 6 new plates this week: 1 Collage style, 2 Regular size (1.5cm x 1.2cm) and 3 XL size (2.0cm x 1.5cm). A few posts ago I said that maybe my wish to have all designs available in both sizes again may come true if I stopped wishing for it. Guess what?? It worked!! Staring at these designs can make your eyes go a little buggy but, best I can tell, and based on count all of the designs are available for all of us! Thank you MoYou London!
There's my childhood memory etched right into the first plate! I'm not sure that any of the designs here could be used alone to fully cover your nail, but you could definitely do some interesting patchwork designs. If you see an image you like here, you may find a full version of it on the other plates, so be on the lookout!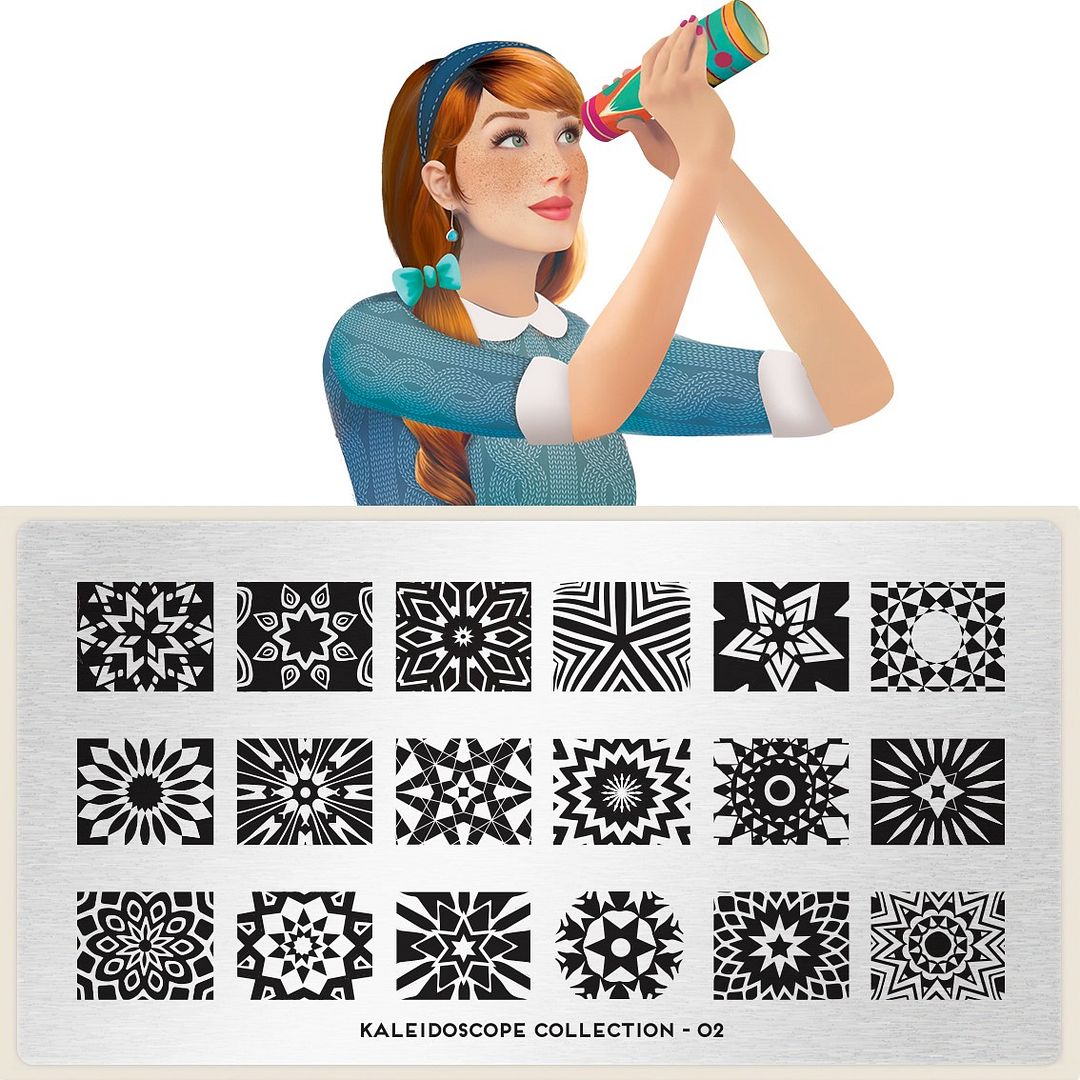 This collection is everything I hoped it would be and these designs have so much potential! You could make some really cool decals or just let them do there thing over your favorite polishes! It's hard to pick a few that I like best, but the 3rd design in the middle row and the last in the last row certainly have my attention.
The second regular size plate reveals the rest of the designs in this release. Have I mentioned that I am loving this collection? The last design in the top row and the 4th in the middle row are great! But it doesn't stop there. I love that so many of these designs will work will together in a mixed mani!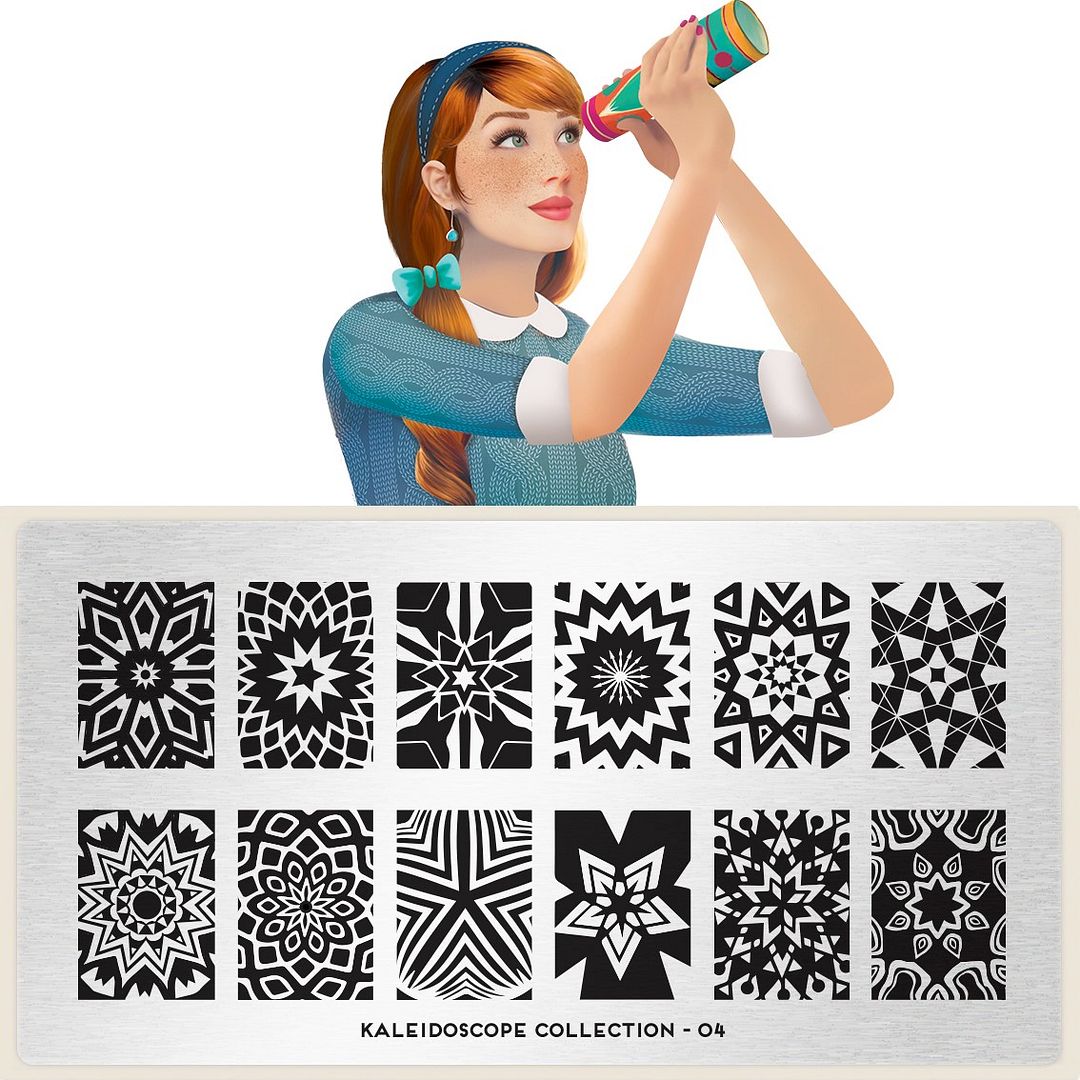 Here's our first look at the designs in XL size. These coordinate with the designs on the 02 plate above.
Here's our second XL plate. The designs on the top row coordinate with plate 02 and the bottom row with plate 03.
And our final XL plate. These designs coordinate with the remainder of the designs on plate 3. I think this is my favorite plate of the collection, but I am fairly certain I will be buying all 3 XL plates on Friday.
What do you think of this new collection? Does it bring back happy memories for you too?
These plates will be available on Friday, September 12th, and retail for £4.99 (approximately $8.50 depending on the exchange rate). You can purchase them directly from
MoYou London
. Shipping is still free for orders over £15!
Thanks for reading! I'll see you at the next post.