Hello Nail Artists! I recently joined a Facebook Group called
FingerFood's Theme Buffet
. They have a weekly theme and use InLinkz to share designs on member's blogs. I like that they have their themes planned well in advance and that you can display your work anytime during the week. This is my first entry and I am delighted the theme is Skittles. I love a good Skittle!
Provisions:
Basecoat & Topcoat: Nail Tek Foundation II, OPI Glitter Off Basecoat, HK Girl topcoat
Polish colors: Colors by Llarowe Chillin' in Paradise, When Doves Cry and Aliens & Outlaws
Stamping plates: Vivid Lacquer 006 and MoYou London Artist 17
Stamping polish: Mundo de Unas Black (2) and Silver (18)
Embellishments: Born Pretty Store and eBay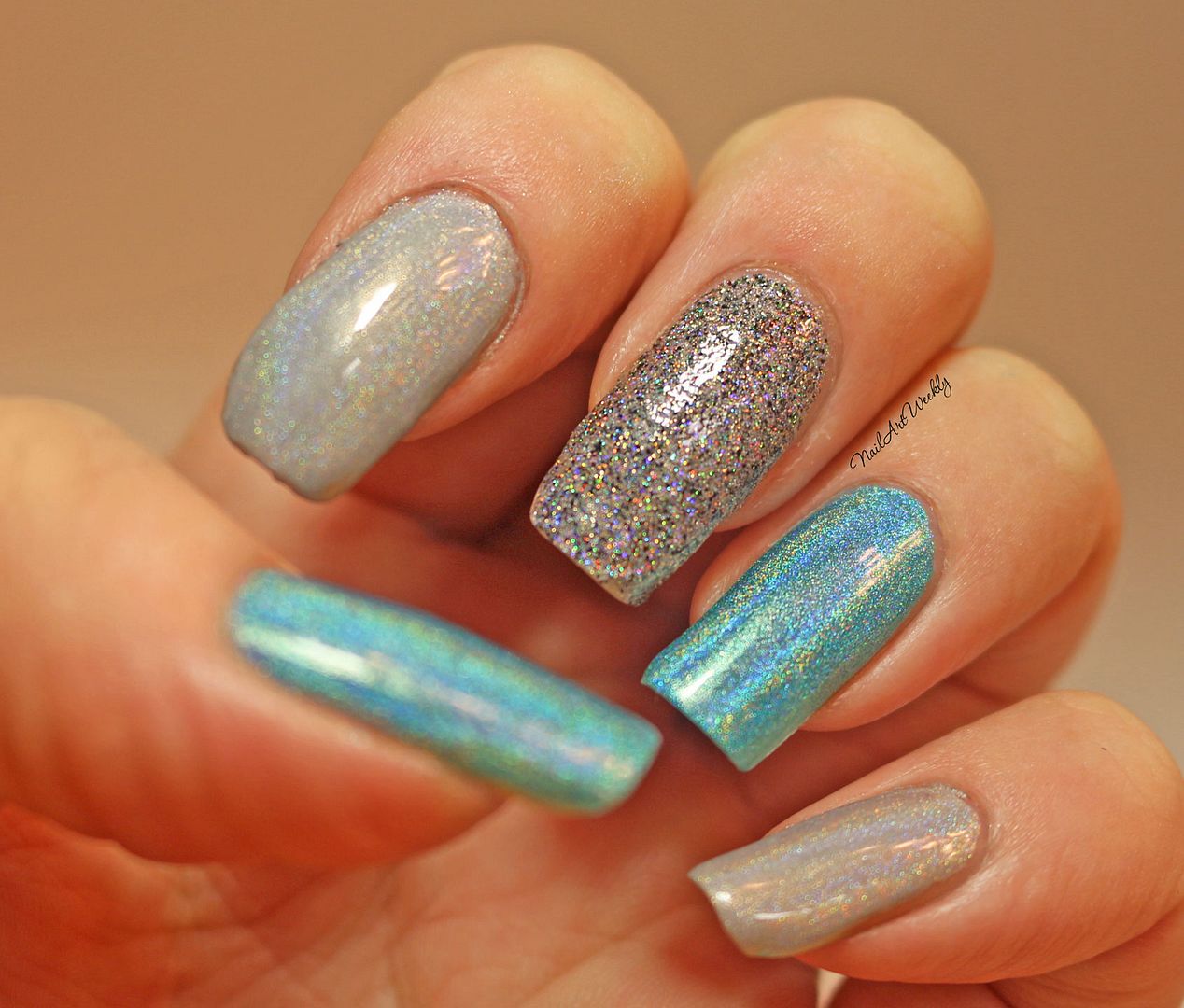 I started with 2 coats of
Colors by Llarowe
Chillin' in Paradise
on my thumb and ring finger and 2 coats of
When Doves Cry
on my index finger and pinky. I applied
OPI's
Glitter Off Base Coat to my middle finger before polishing with 2 coats of
Aliens & Outlaws
. I finished with
HK Girl topcoat
on every nail.
Then I stamped my thumb, index and pinky fingers using designs from
Vivid Lacquer
006 and
Mundo de Unas
black and silver stamping polish. I chose a design from
MoYou London's
Artist 17 plate for my ring finger.
The finishing touch was applying square black studs to my middle finger and placing
vintage silver frames
from the Born Pretty Store on top of them.
I hope you enjoyed this nail art design and those created by other group members below!