Hello Fellow Stampers! I apologize that I am a day late getting this information out to you. I was working on something else, nail related of course, and lost track of time. So just last week MoYou London released the brand new Punk Collection. The plates numbers were all in sequence so I wasn't expecting an expansion so soon. But, surprise, they will be adding 5 new plates tomorrow. Let's take a look.

 If you caught my post last week about this collection you'll already know that it isn't my style. My commentary will probably be little to nothing again this week. I'm sorry, but I think it's better that way.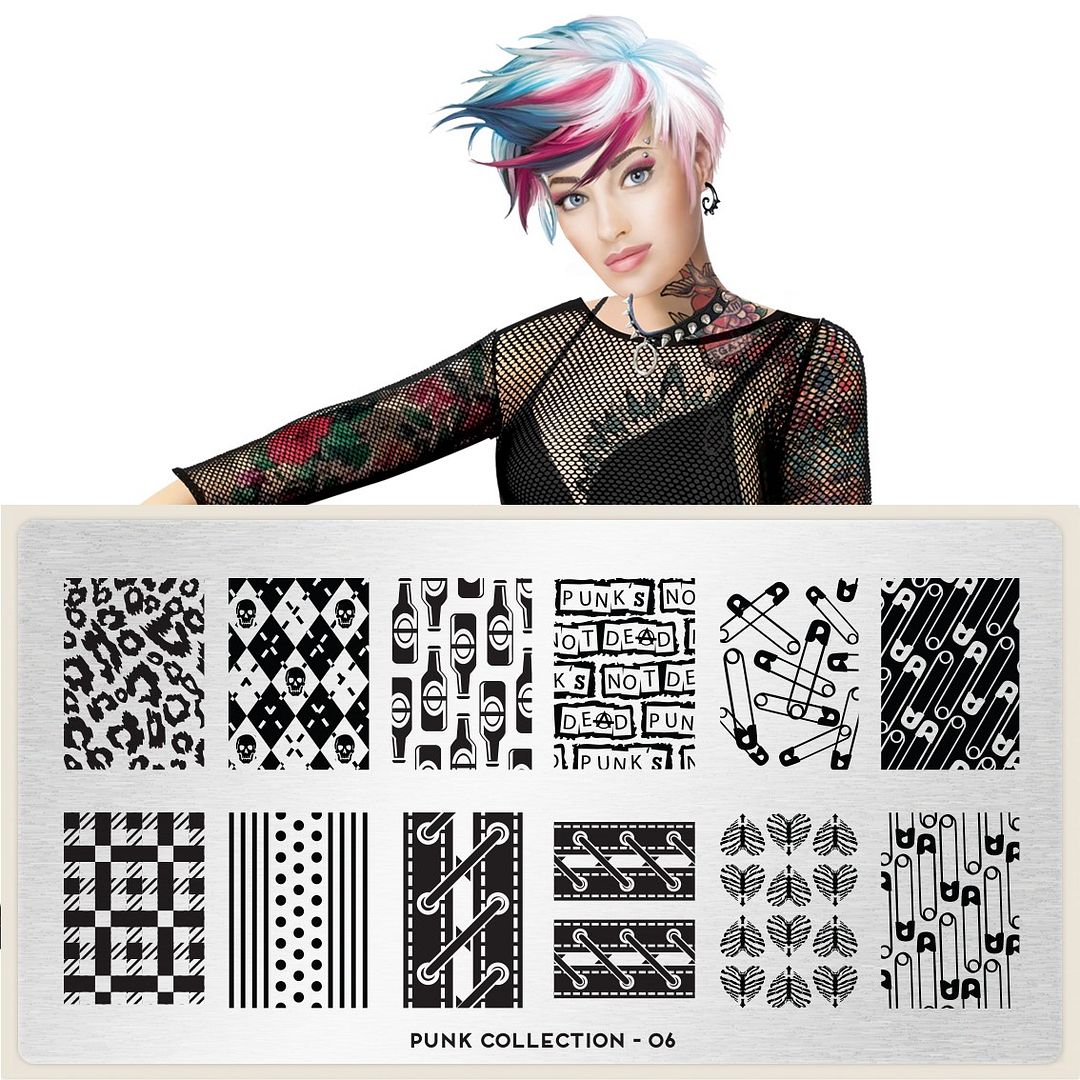 This plate is a bit more benign that some of the others and I actually like the lace up designs. But what would I do with all those safety pins?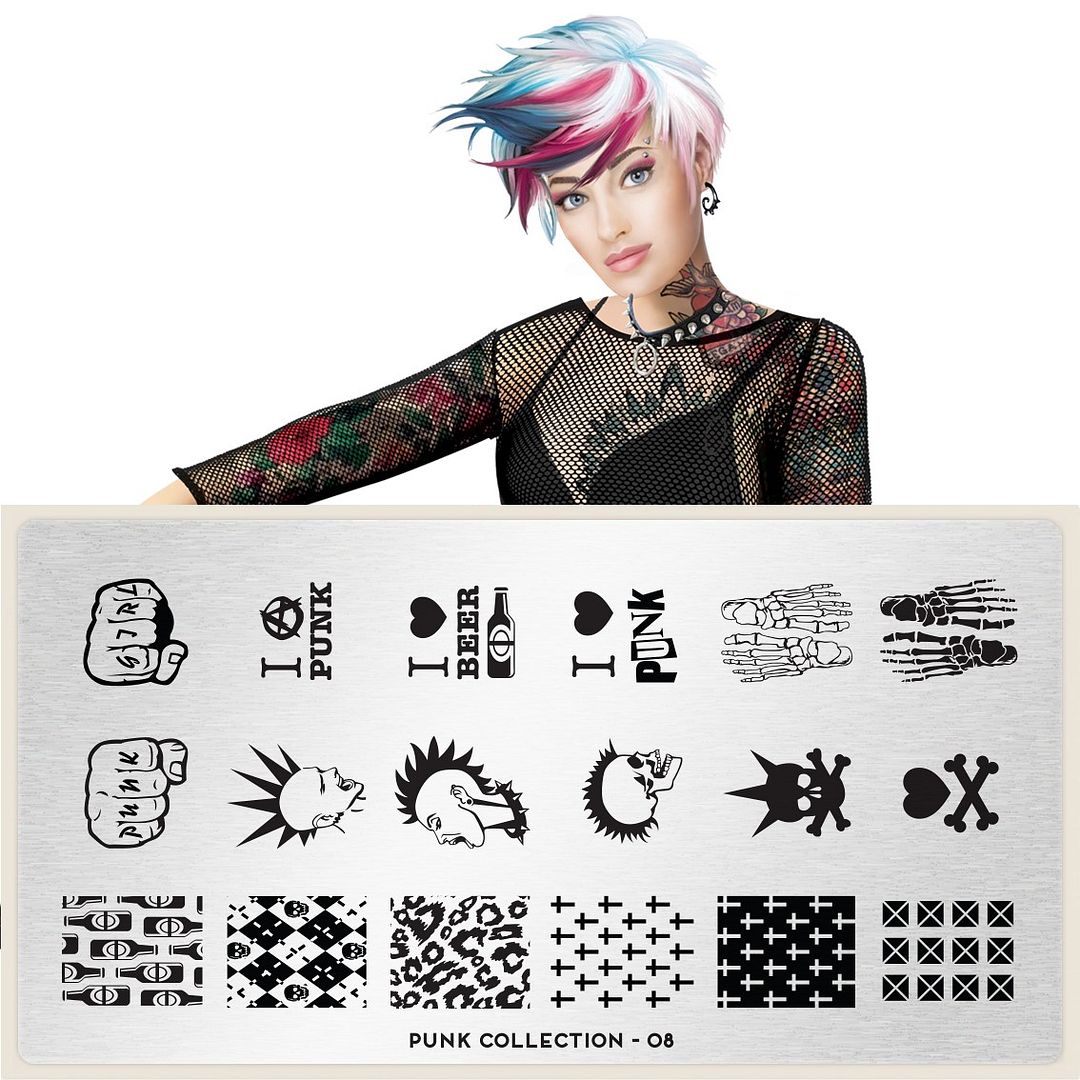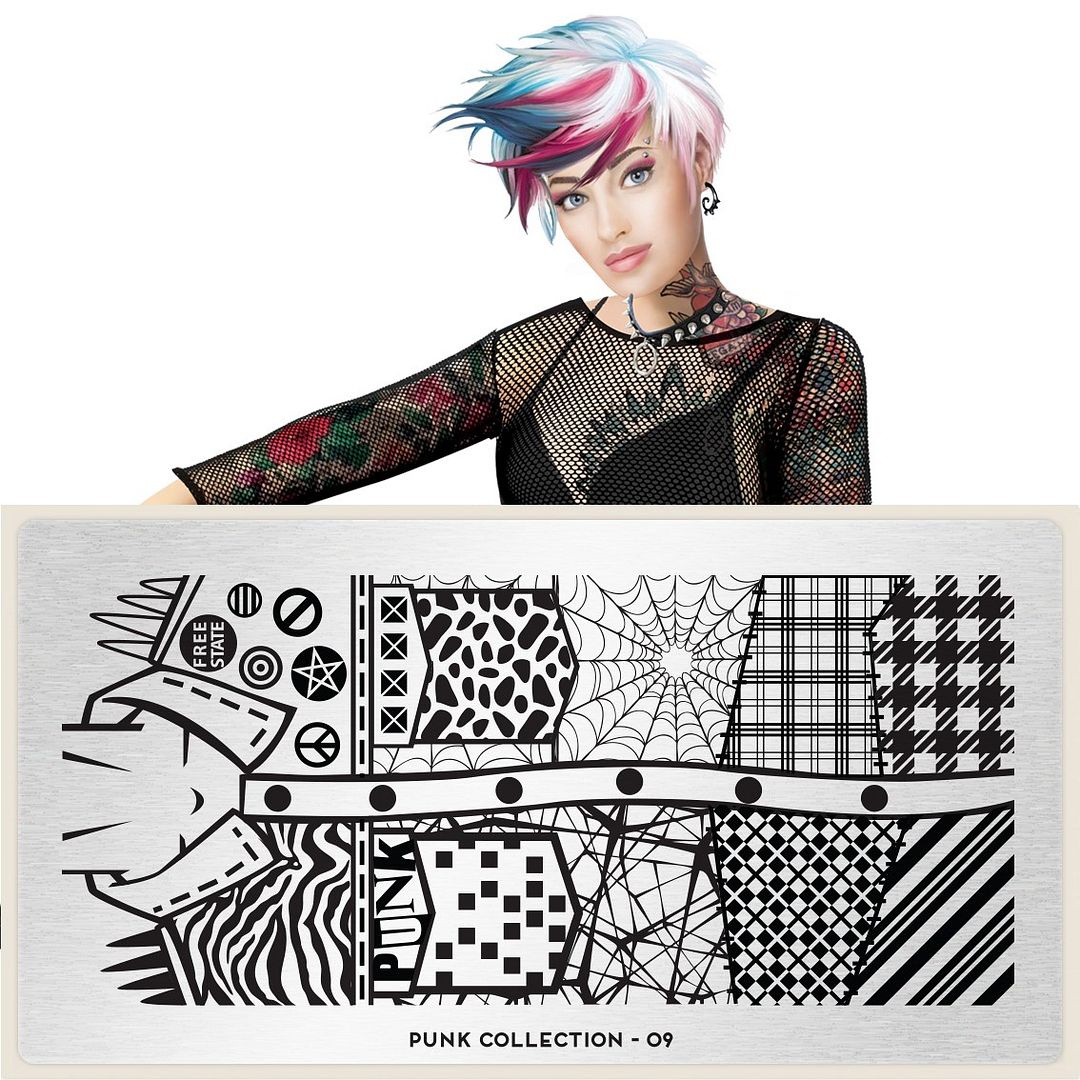 This is an interesting collage plate. It has a nice variety of patterns on it, most likely sized to fit even XL nails. Since my plate collection is on the large side I already have similar patterns, but this would be great for someone just starting out.
And there you have it, all 5 new plates. These will be available tomorrow, Friday June 27th, and retail for £4.99 (approximately $8.50 depending on the conversion rate). You can purchase them directly from the
MoYou London
website.
What does everyone think of this new collection? I didn't get much feedback last week and I wasn't sure if it was because I wasn't crazy about the collection, or if they aren't a fit for my readers in general. Anyhow, I am very much looking forward to whatever MoYou London has in store for us next Wednesday.
Thanks for reading! I'll see you at the next post.