Hey everyone! I can't believe it's Wednesday already! Once again MoYou London will be enticing us with new plates on Friday and this week it will be an expansion to the Artist Collection. Typically they add 4 new plates, so I had to do a triple take when I read that there will be 5, yes 5, new plates this week. Let's take a look!
If you've been following my previous posts about the recent MoYou plate releases you will already know that the company has been busy recreating plates were previously only available in the XL size into Regular size images. They asked us many months ago if we would appreciate this effort and even asked us to help prioritize which plates were done first. WE ASKED FOR THIS and I am thrilled to see it happening! But apparently some people were not aware they were doing this and couldn't understand why they were seeing duplicate images on the new plates. Hopefully this statement made by MoYou in their email will clear things up:
"Some of the plates are small versions of the XL Artists plates as you requested".
Of the five, this looks to be the only "new new" plate in the collection. I believe it was designed to honor the works on Antoni Gaudi, and famous Spanish architect and artist. I had the privilege of seeing some of his work in person on a trip to Barcelona and I was amazed. They've done a great job representing his very unique style.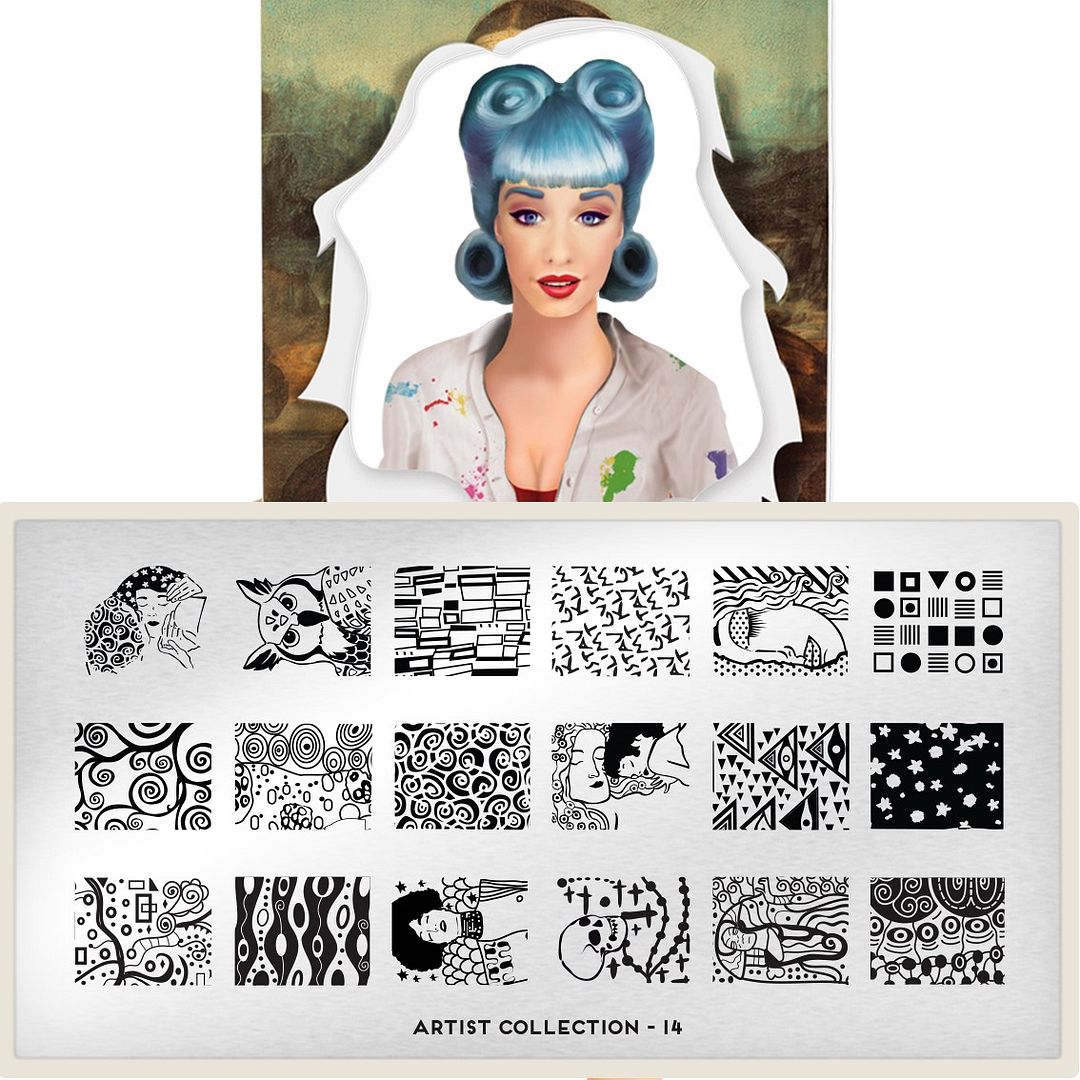 This plate is the smaller version of Artist 02 XL with the addition of 6 new images. I'm excited about this plate. I wanted to buy the XL version for the woman's face and the woman and child together, but I knew they would be too large for the entire image to fit anywhere but thumb. And then there's the Owl. I think this one is heading for my cart!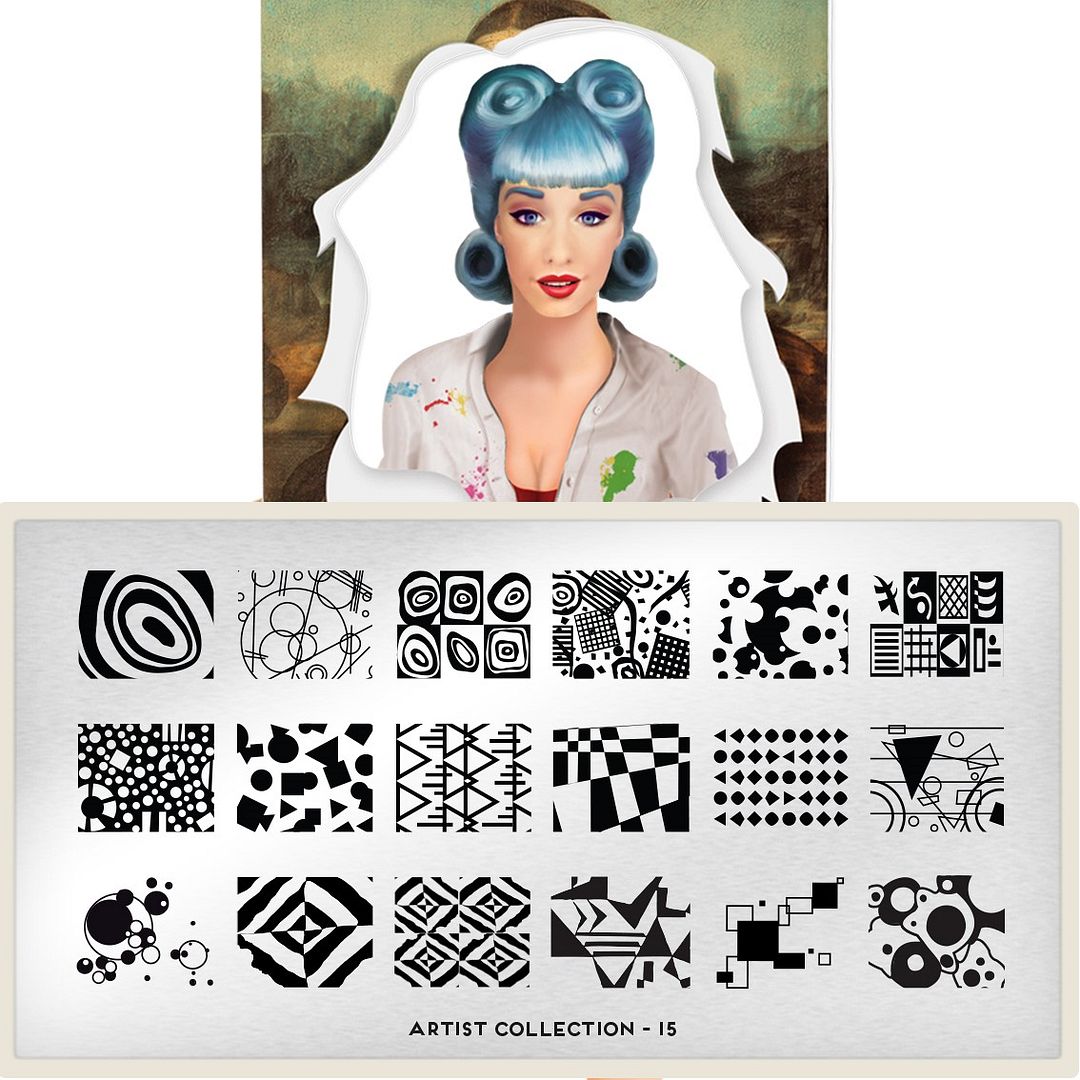 This is the smaller version of Artist XL 03, again with all of the existing designs and 6 new ones. I hadn't paid much attention to this plate in it's XL form, but taking a closer look at it now I like what I see. Several of the geometric designs would work really well together to create an interesting Skittle or Skittlette manicure.
Here is the smaller version of Artist 01 XL, with all the original designs and 6 new ones. I own the XL version and actually just used it the other day on my
Splatters
design. I tried using some of the geometric designs on the top row of this plate for a different manicure and they overwhelmed my a few of my fingernails to the point that you couldn't really make out the design. I am really happy to see it smaller and this one is a must have for me.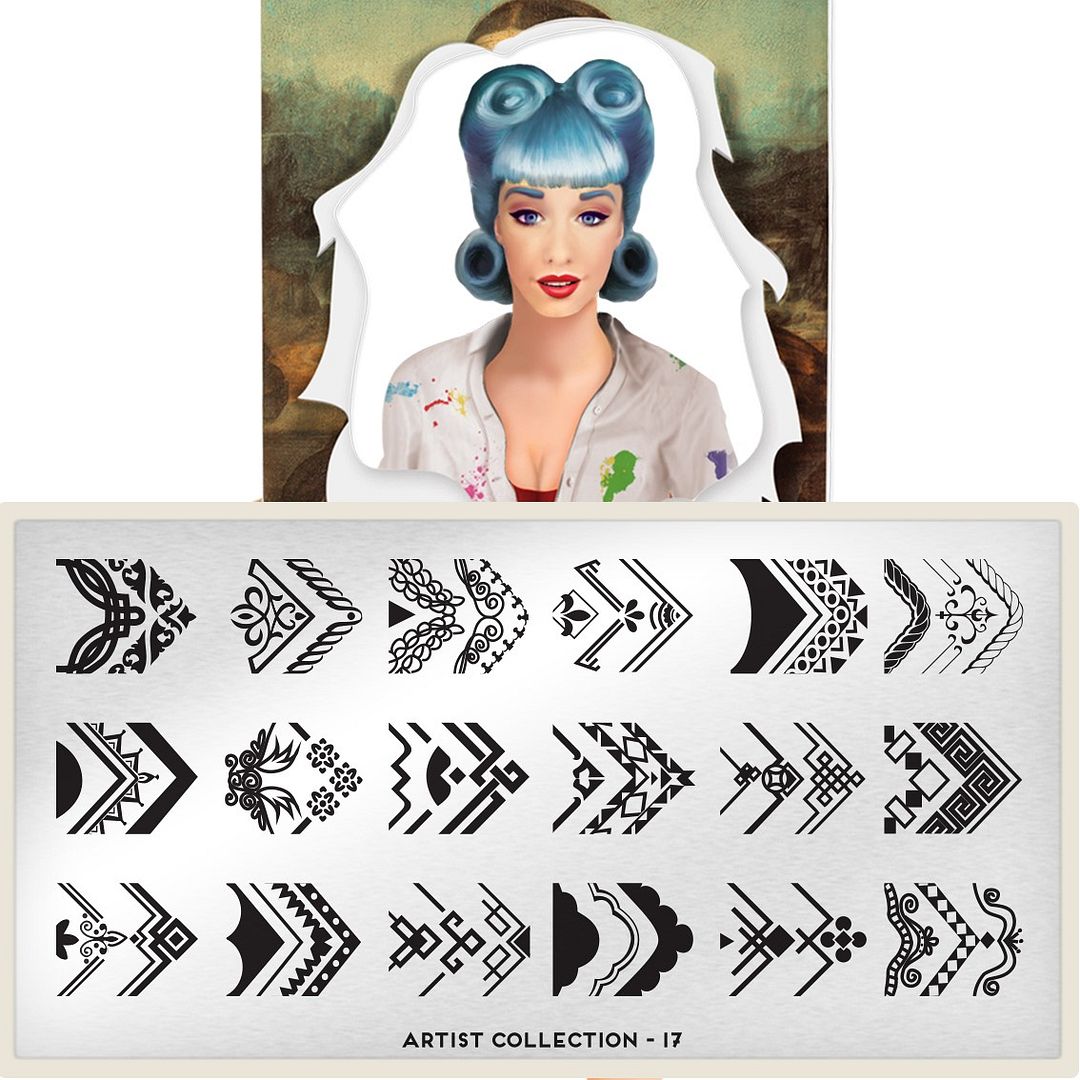 And finally the plate I am most excited about! This is the smaller version of Artist 09 XL. I have had that plate on my Wishlist since the day I discovered MoYou London, but feared the designs may be too large for my smaller fingernails. Problem solved! Once again, all of the original designs are here, although some have been modified slightly to accommodate for their smaller size. Plus they have added 6 new designs. SOLD!
I'd love to hear your thoughts on these plates. I completely sold on 16 and 17, but will probably end up adding 14 and 15 while I'm there. These plates will be available on Friday, June 6th and retail for £4.99 (approximately $8.50 depending on the conversion rate). They can be purchased directly from
MoYou London
.
Thanks for reading! I'll see you at the next post.