Hello everyone! MoYou London sent out a teaser earlier in the week about the new Punk Collection they'd be launching. What an interesting transition from the Bridal Collection to the new Punk Collection plates! Let's take a look!

"Meet Lizzy > She's an Individual." MoYou London will be releasing 5 brand new plates from the Punk Collection on Friday. There is a nice balance of XL and Regular size image plates, which makes me happy. No matter your nail size, there is a new plate with your name on it again this week. It appears this will be the approach for all new releases and I personally think it's great.
After looking over the images on these new plates I've decided that Punk probably isn't for me. I love some of the designs, but feel conflicted about the meaning of some of the symbols. Am I taking it more literally than I should? If so, please let me know in the Comments. Regardless, I am sure these plates are going to appeal to lot of people and I am going to share nice big pictures of them with you like I do every week, I just won't be adding my usual commentary. I applaud MoYou London for continuing to offer such creative, diverse plate collections.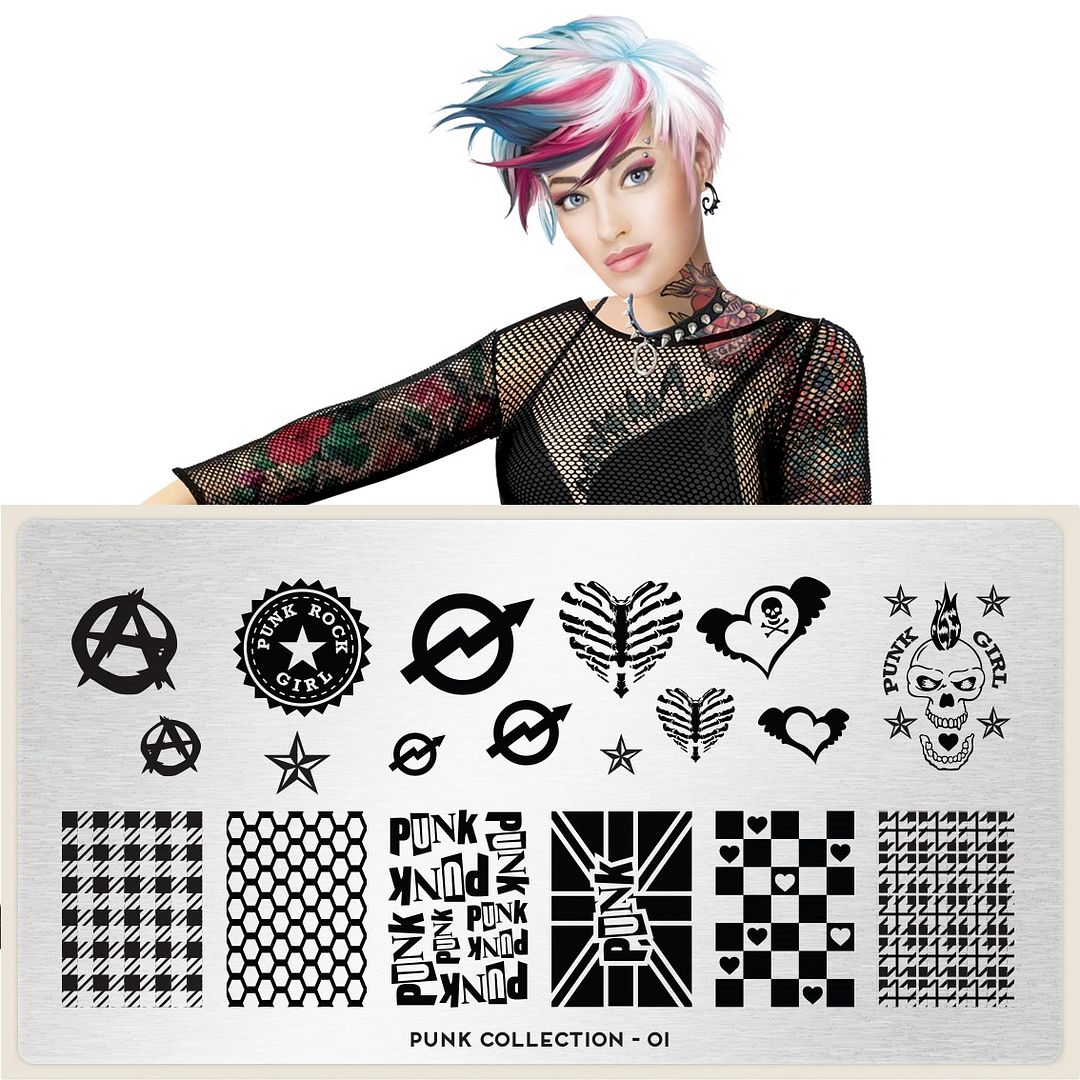 And there you have it. Are you excited about the new Punk collection? Will any of them make their way into your cart? These plates will be available on Friday, June 20th and retail for £4.99 (approximately $8.50 depending on the conversion rate). They can be purchased directly from
MoYou London
.
Thanks for reading! I'll see you at the next post.