Hello Nail Artists! Today I have a design I created using 2 of the plates from MoYou London's new Bridal Collection. There's an amusing story that goes along with these plates that I feel compelled to share, but let's have a peek at the design first.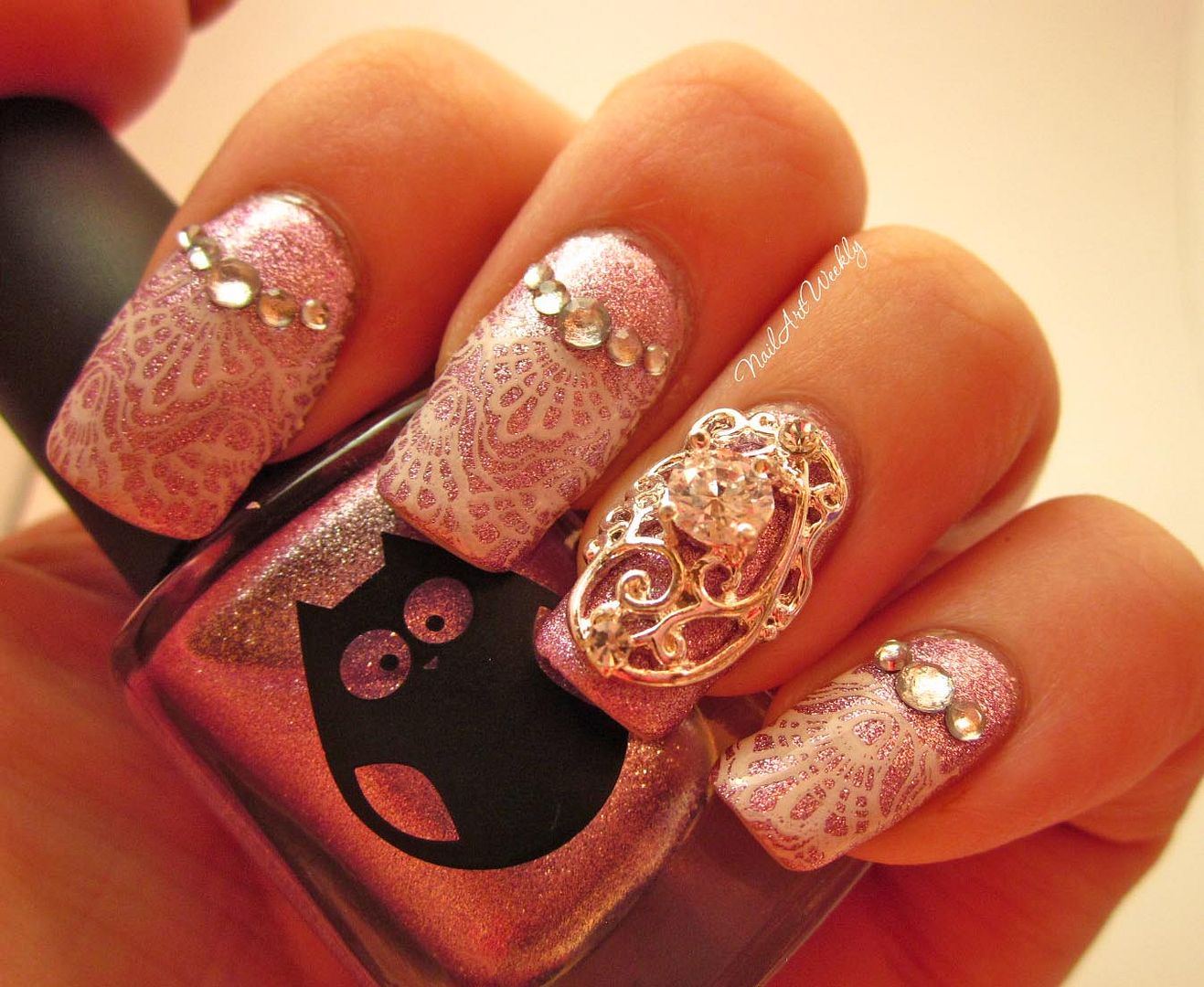 A first look at the "I DO!" design including the Dance Legend base polish I used.
The lace plates in this collection were so gorgeous and getting tons of attention on social media the day they were announced. I was so convinced they were going to sell out immediately that I decided to stay up a little late and order as soon as they were available. I hadn't done that before and just assumed that MoYou London would make the plates available at the start of the business day, presumably no later than 9AM in London which translated to 2AM here in New Mexico. No big deal, right?. Well, 2AM came and went with no new plates on their site and by 3AM customers started asking questions. MoYou London replied that it would be another hour, or maybe two, but sometime that morning. Well, I was finally able to place my order shortly after 5:35AM, AKA just past noon in London. The plates did not sell out that day, or the next, or even in the few weeks that followed. Although I do see they are absent from the website as I write this post. Oh the crazy things we do in the name of stamping plates! I can tell you for certain I will not be doing that again!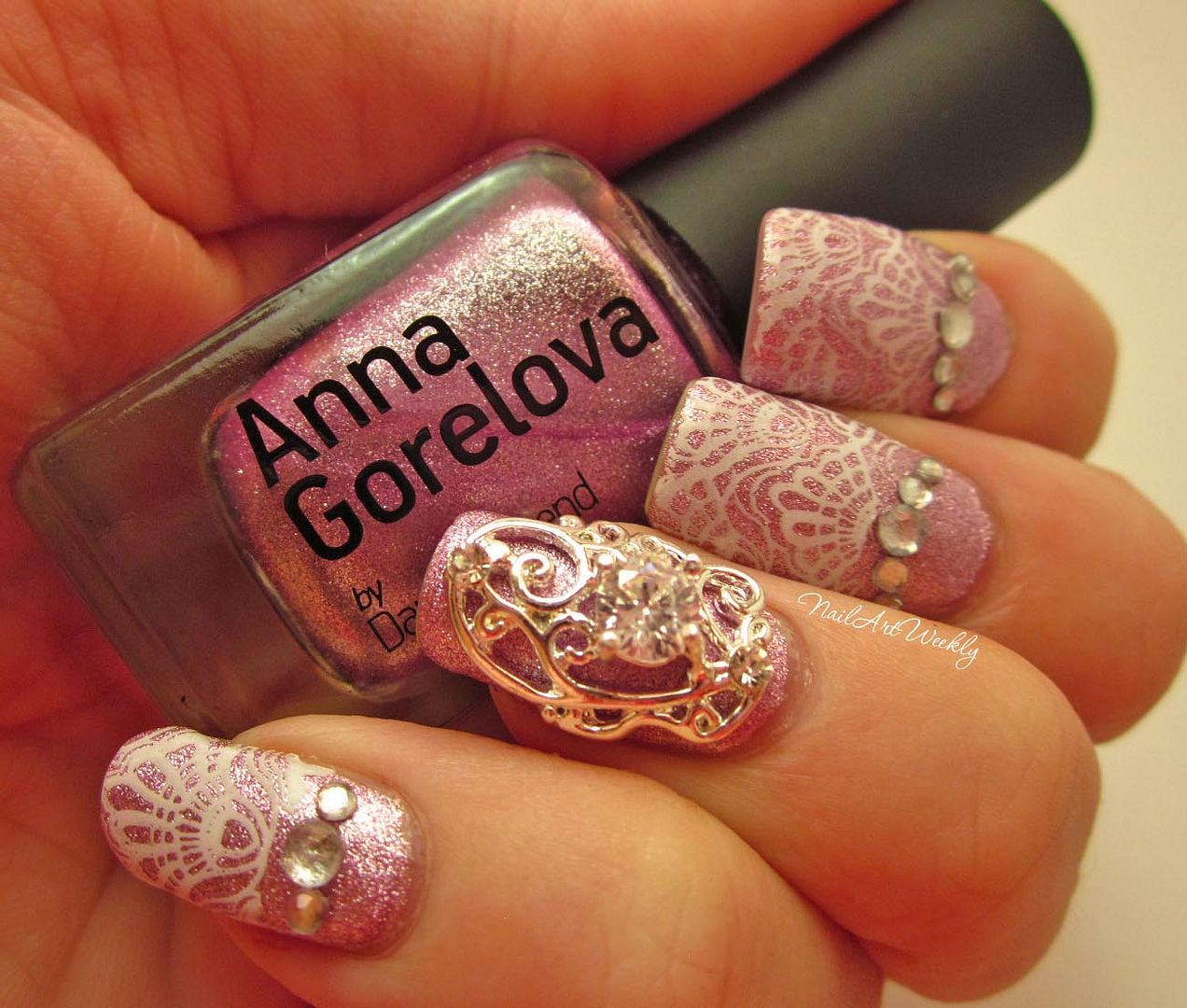 The design from a different angle, again holding the base polish color.
Provisions:
Basecoat and Topcoat: Nail Tek Foundation II and HK Girl TC
Base polish: Dance Legend Anna Gorelova "Alenushka"
Stamping plates: MoYou London Bridal Collection 06 and 07XL
Stamping polish: Mundo de Unas (1) White
Embellishments: The Daily Charme and The Born Pretty Store
Freshly polished with Dance Legend Alenushka. The shimmer is so intense the finish almost looks fuzzy!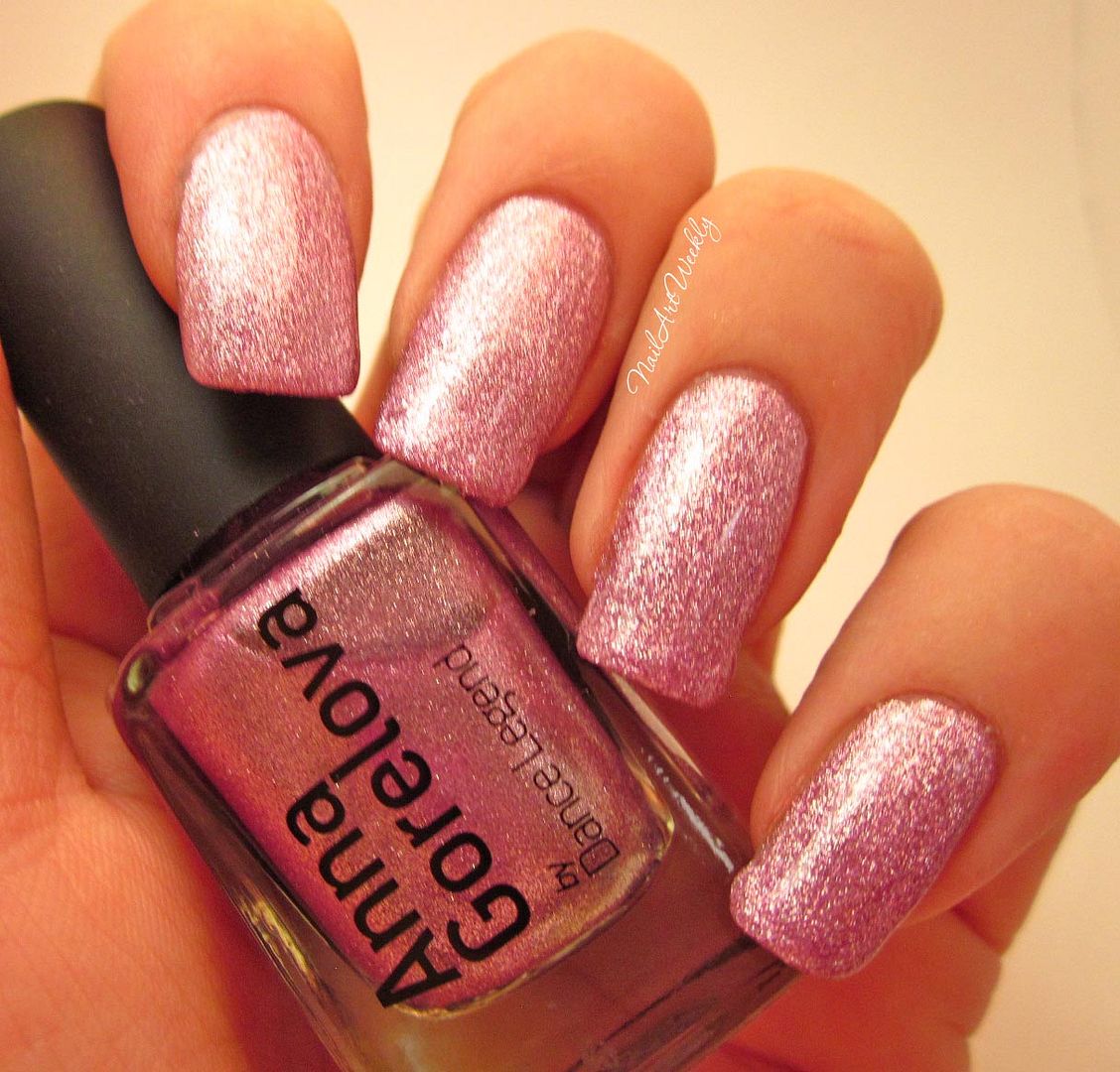 Another shot of Alenushka showing off the amazing shimmer in the polish.
When I got married in 2000 I knew nothing about doing my nails or about having them done professionally. A friend referred me to her salon where I got acrylics put on for the first time and I had them filed into a rounded tip and polished French. I cringe today when I see them in photos.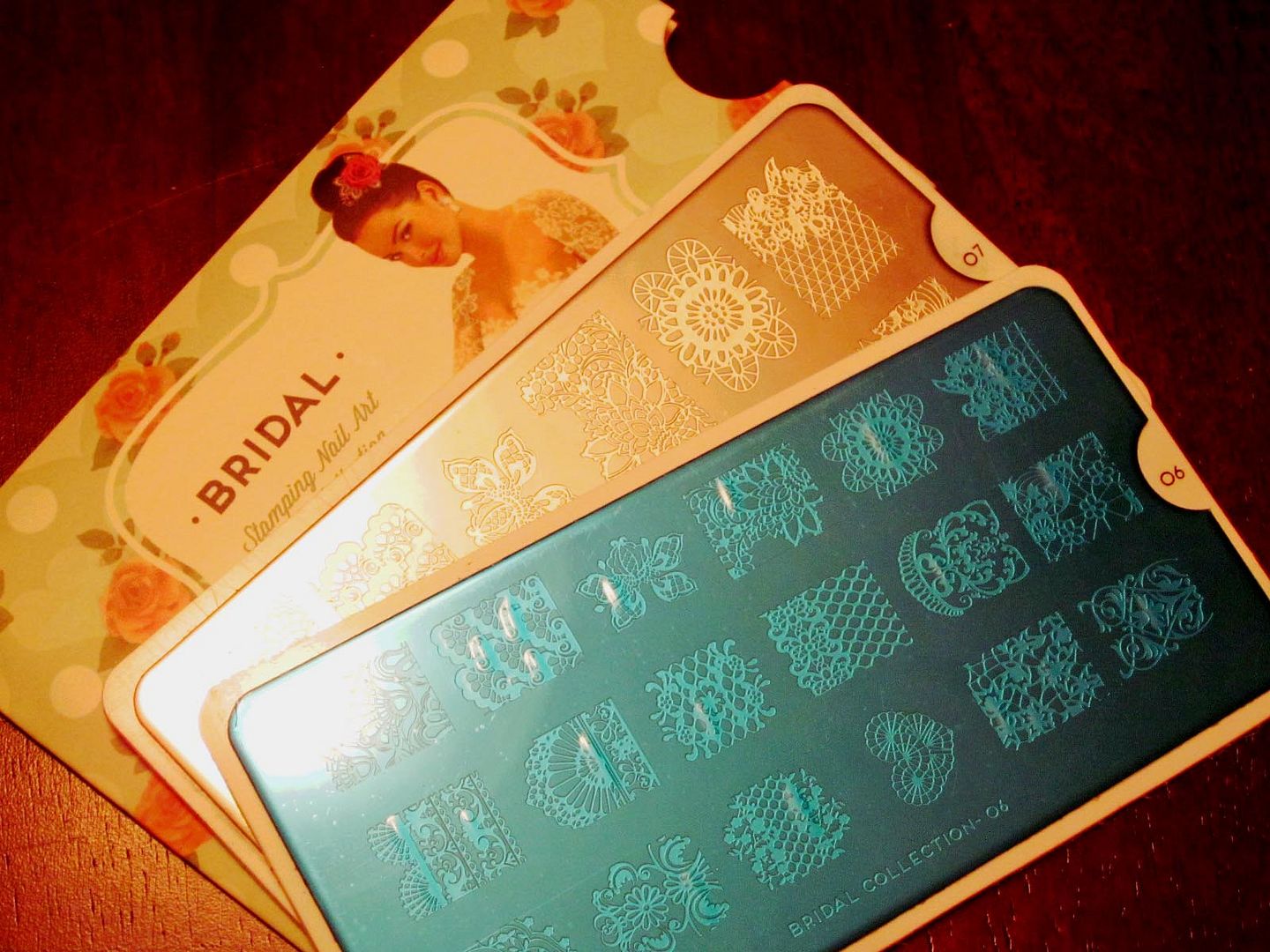 MoYou Bridal Collection plates 06 and 07XL, the gorgeous lace designs.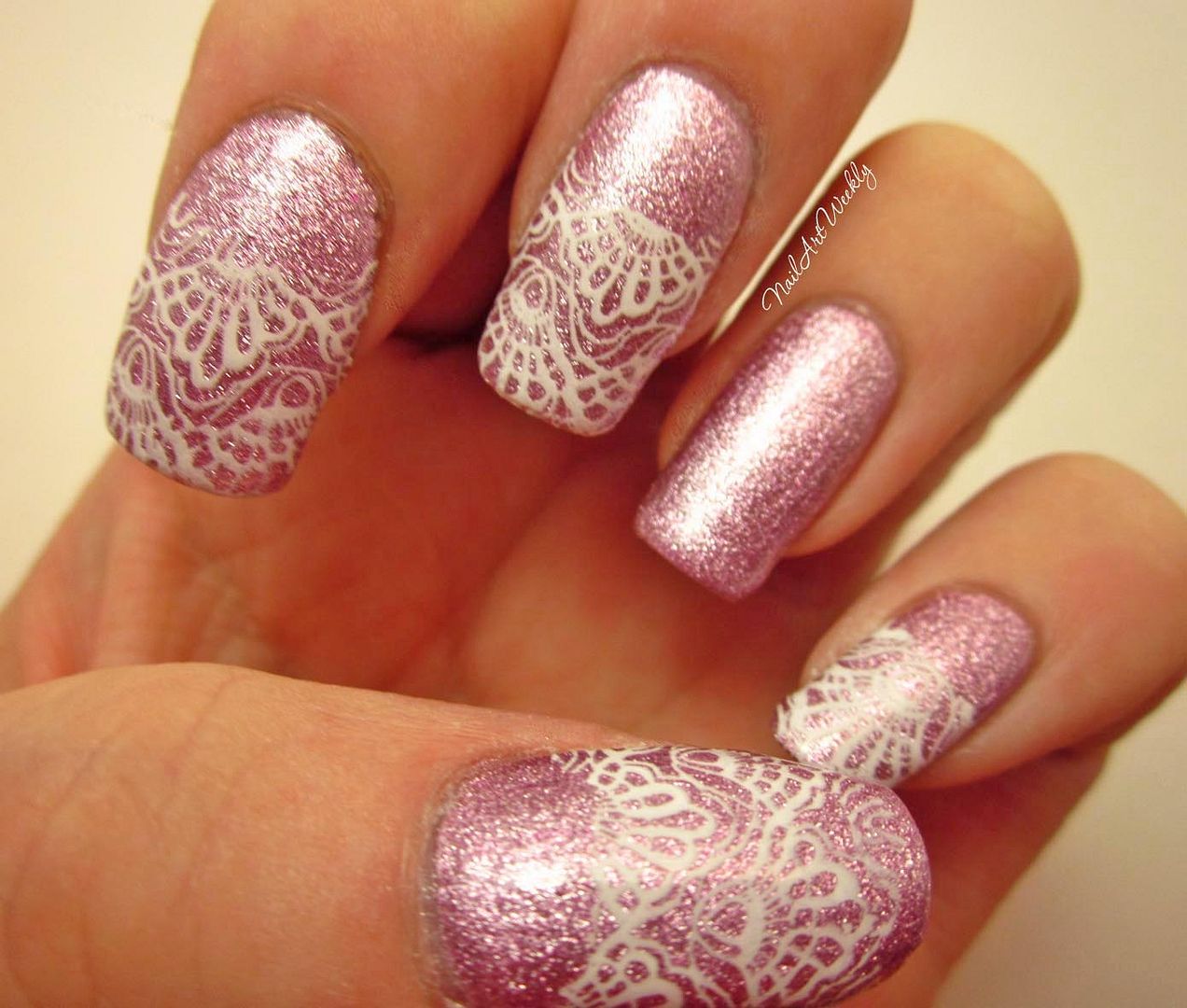 Here's how my nails looked right after stamping with Mundo de Unas white.
Another view of the design showcasing the HK Girl Topcoat I used.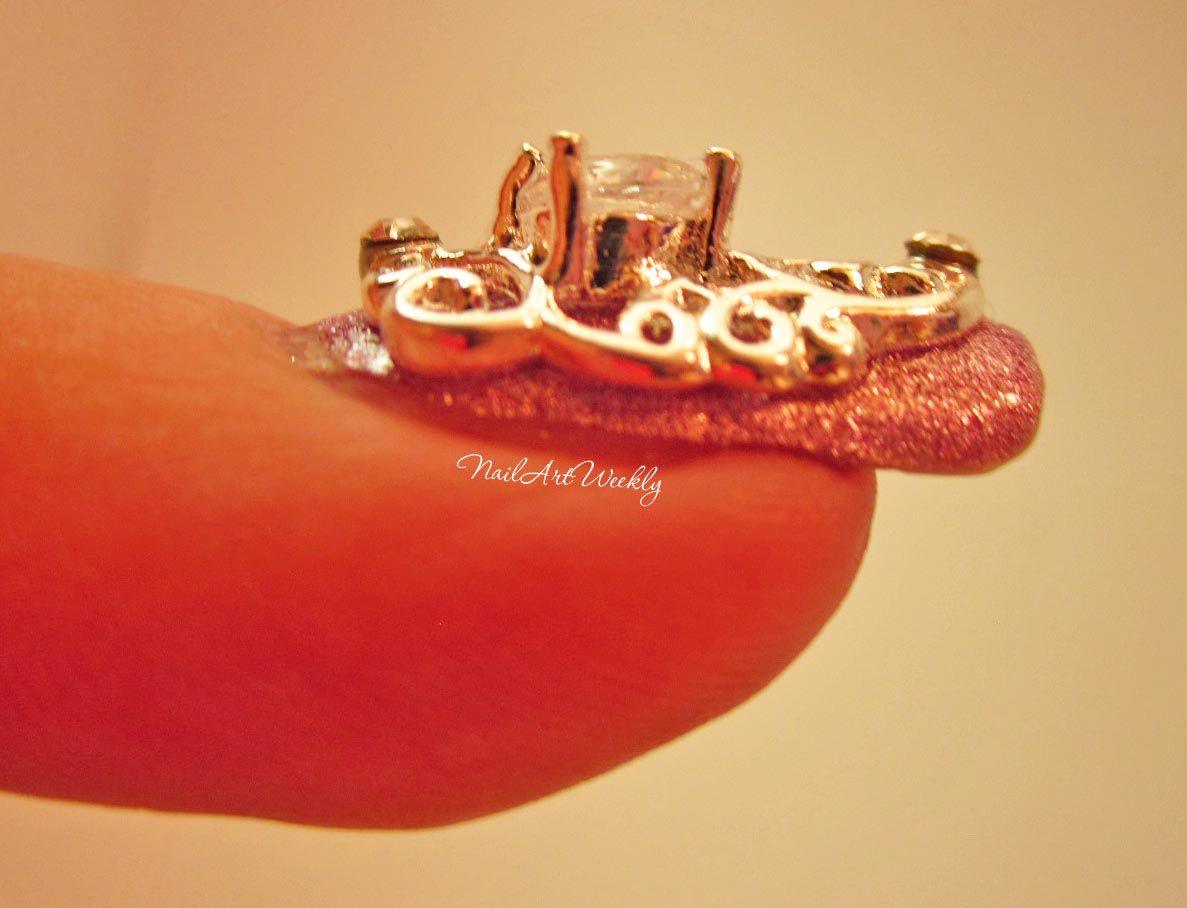 A close-up look at the nail shield I wore on my ring finger.
One last look at "I DO!"
And there you have it. The "pretty in pink with just enough bling" design I would have been thrilled to wear on my wedding day. Perhaps it will inspire a bride to be.
As always, I would love the hear your thoughts on this design. I love your comments and read and reply to each and every one. Thank you for taking the time to read about this nail art design! I'll see you at the next post.