Hello Nail Artists! I hope everyone had a pleasant weekend. Today I would like to share the 2nd to last nail art design I created for the MoYou London Challenge. This one was for Day 26 and the theme was Texture. I've been crazy into texture lately so I was excited to have an actual reason to load my nails up with textured goodness! I try to come up with fun names for these designs and "Ball and Chain" was the first thing that popped into my head while viewing the finished design, so I went with it.
The finished design and the photo I entered in the contest.
Basecoat: Nail Tek Foundation II
Base color: Julep Farrah
Accent color: Julep Cameron
Stamping plate: MoYou London Suki 05XL
Stamping polish: Mundo de Unas (14) Violet
Embellishments: Silver rhinestones from Born Pretty Store, Silver chain from an Amazon seller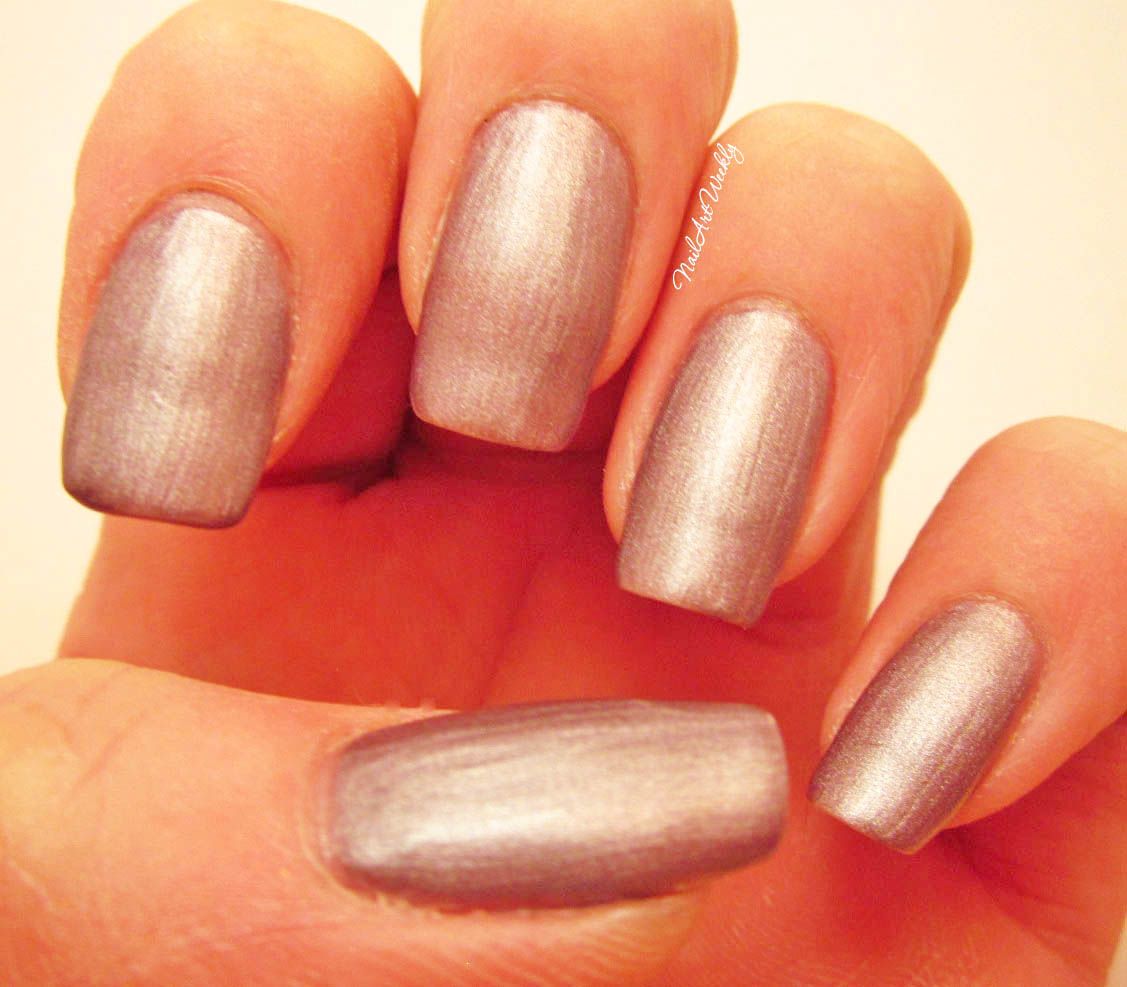 My nails polished with Julep Farrah, a lilac polish with a silk finish intended to be used without topcoat.
Just finished stamping with a MoYou London design and Mundo de Unas polish.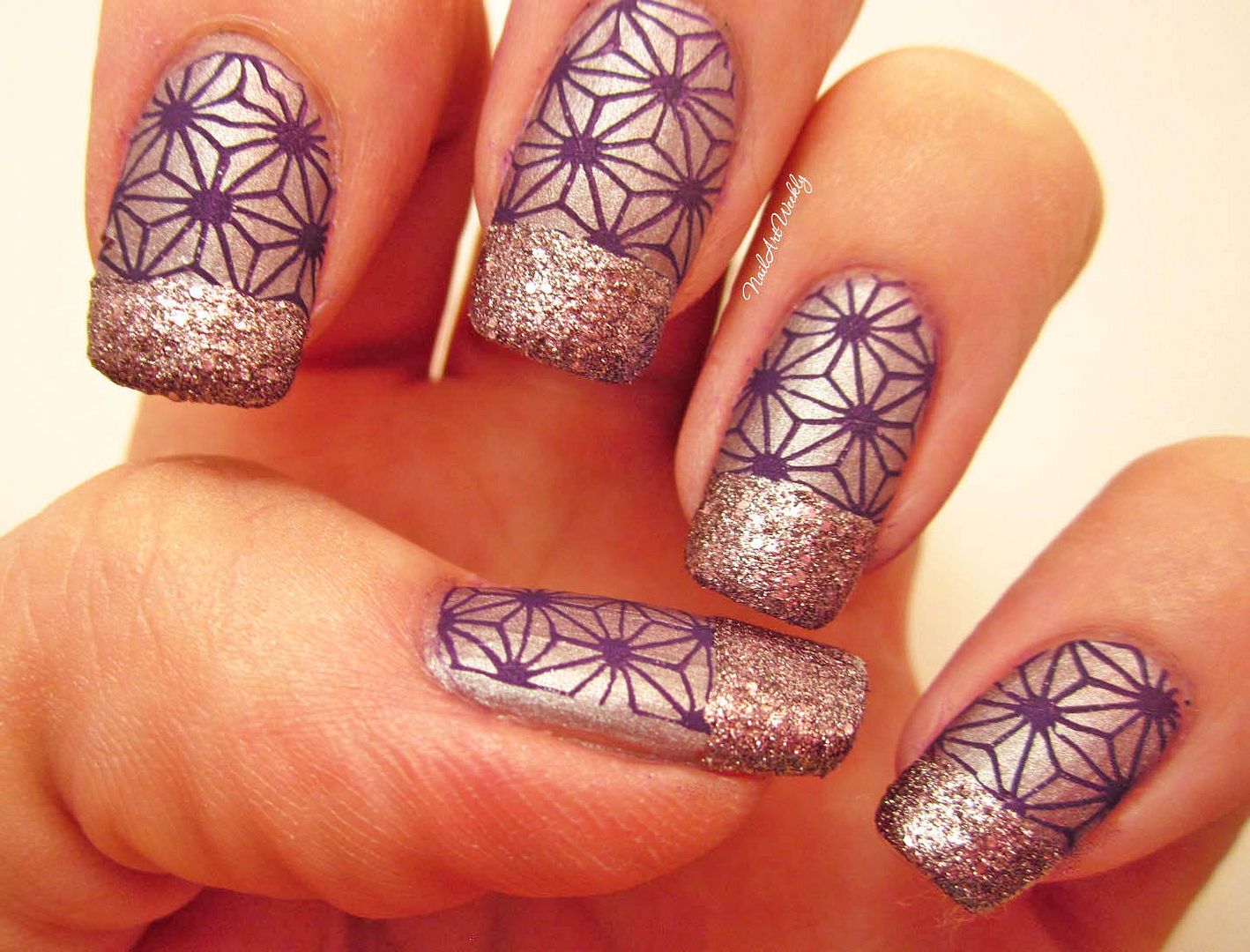 Added Julep's Cameron, a textured silver lilac polish with matte glitter, to the tips.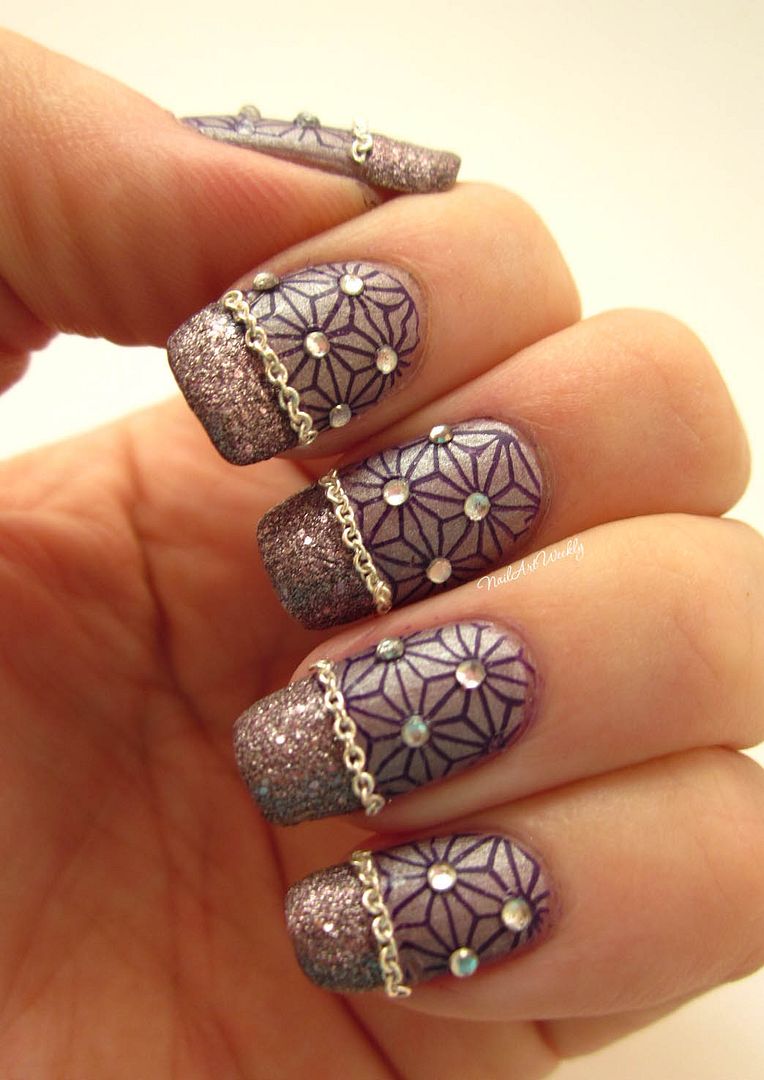 I applied silver metal chain to each fingernail right above the Cameron tips.
The final touch was adding small silver rhinestones over each dot in the MoYou London design.
A final look at the completed design.
I will be really interested to hear your thoughts on this design. I felt that the subtle and coordinated colors of the polishes softened the look of the chain. I bought that chain a few months back with no idea what I would use it for so it was fun to finally have an opportunity. Next time I plan to go to the dark side with it and combine it with my spikes!
Thanks for reading! I'll see you at the next post.