Hello Lovelies! I have a really fun nail art design that I am excited to share with you today. It was created for Day 27 of the MoYou London 10K Challenge and the theme was "Colours". This is the design my Mundo de Unas polishes were made to do! Here we go…
Provisions:
Basecoat and Topcoat: Nail Tek Foundation II and HK Girl
Base polish: Picture Polish Badass
Stamping plates: MoYou London Princess 09 & 13XL, Artist 01XL
Stamping polishes: Mundo de Unas (5) Turquoise, (11) Yellow, (15) Mexican Pink and (53) Geranium/Orange
Embellishments: Neon studs from Born Pretty store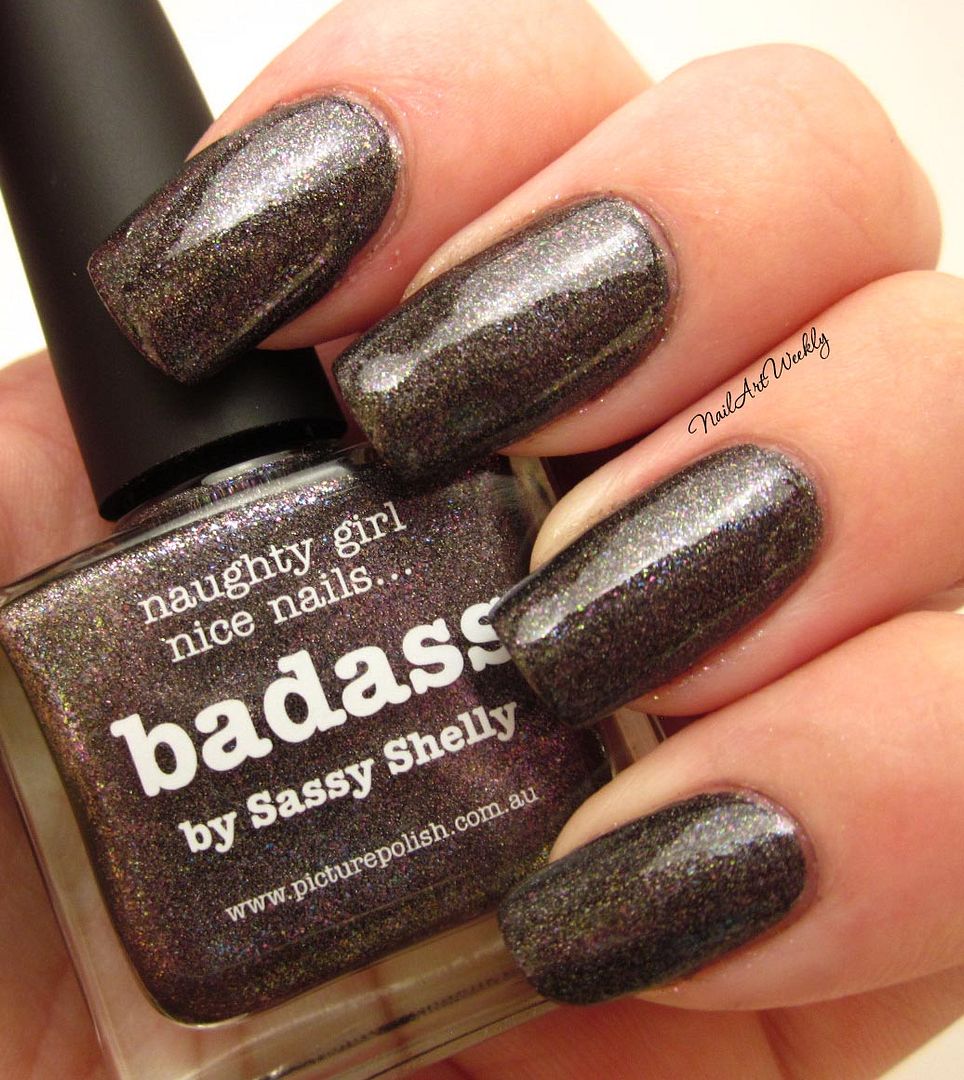 Indoors, artificial lighting
Outside in direct sunlight
I got snap happy with this one…I just couldn't stop taking pictures! One more, OK?
I would love to hear your thoughts on this design. Once this challenge is over I plan to do it again and wear it for a while.
Thanks for reading! I'll see you at the next post.