Hello Fellow Stampers! As MoYou London promised when they launched the new Bridal Collection last week they will be adding 3 more plates on Friday. DHL just interrupted this post to deliver the order I placed last Friday for Bridal 06 and 07 and I must say that the lace is just gorgeous! I can't wait to do a manicure with them. OK, deep breath. Let me put those plates aside and get back on track. Here they are: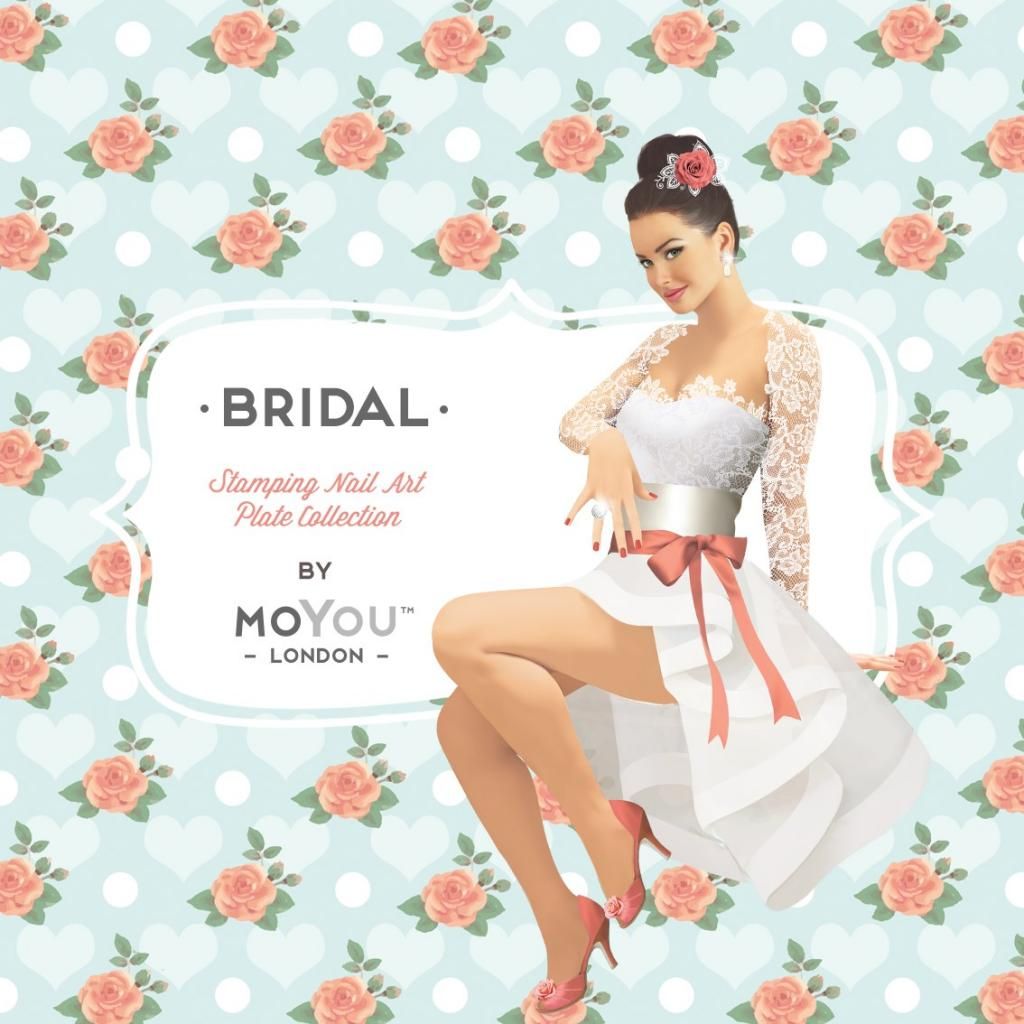 As you can see these plates are more focused on pre-wedding festivities like the Bridal Shower or Bachelorette Party, referred to in other countries as a Hen Party.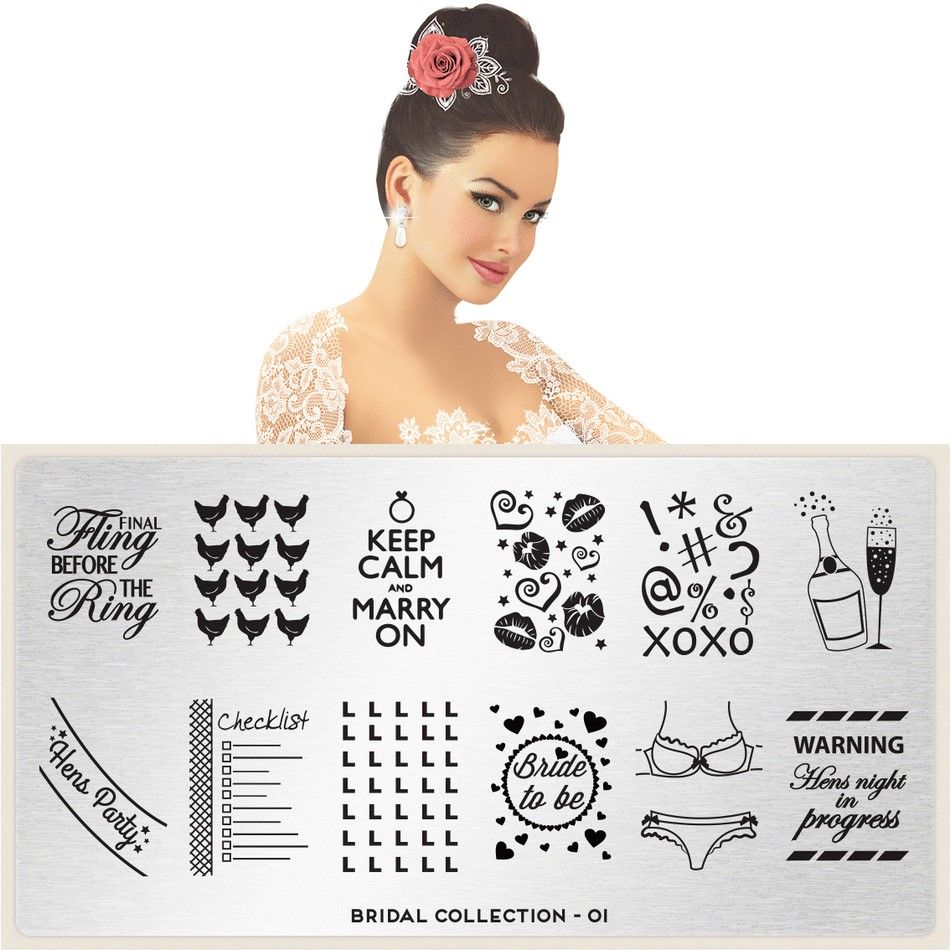 The only new XL plate. The Bride to Be design is cute. I wore a name tag to that effect at my shower since there was no such thing as nail stamping back then, but this would have been fun. And they've put a new spin on the ever popular "Keep Calm" saying.
This plate is interesting. I am sitting here looking at it trying to figure out how all of the designs work together and I am at a loss, which is unusual. I get the lingerie designs for a shower, and the drinks and Hen designs for a Bachelorette. But someone needs to help me out with the @, hashtag, question mark, and the exclamation point, just to name a few.
And lastly the Regular size version of plate 1. I see the design with the rows of L's here again and I still don't understand it. Perhaps I haven't had enough coffee to interpret these new plates yet?
Unlike the four versatile plates released last week, these are targeted to the more specific audience of true "brides to be". Maybe I had a harder time writing about them because I don't fall into that category. I'll be interested to read the opinions of other bloggers on these plates. Now that I have seen them I am quite happy I didn't wait and I placed my order last week for the 2 lace plates that I just had to have. I was so convinced they were going to sell out that I ordered at 5:30AM when the sun was just coming up. I see now that they are still very much in stock on the MoYou site, so that will be my last adventure with early morning plate stalking.
I'd love to hear what you think of these new plates. Each plate retails for £4.99 (approximately $8.50 depending on the conversion rate). They will be available for sale on the MoYou London site this Friday, May 23rd.
Thanks for reading! I'll see you at the next post.