Calling all Summer Brides! MoYou London has something special in store for your wedding day nails! This Friday they will be releasing the brand new Bridal Collection, beginning with 4 plates this week and 3 additional plates next Friday. Let's take a look.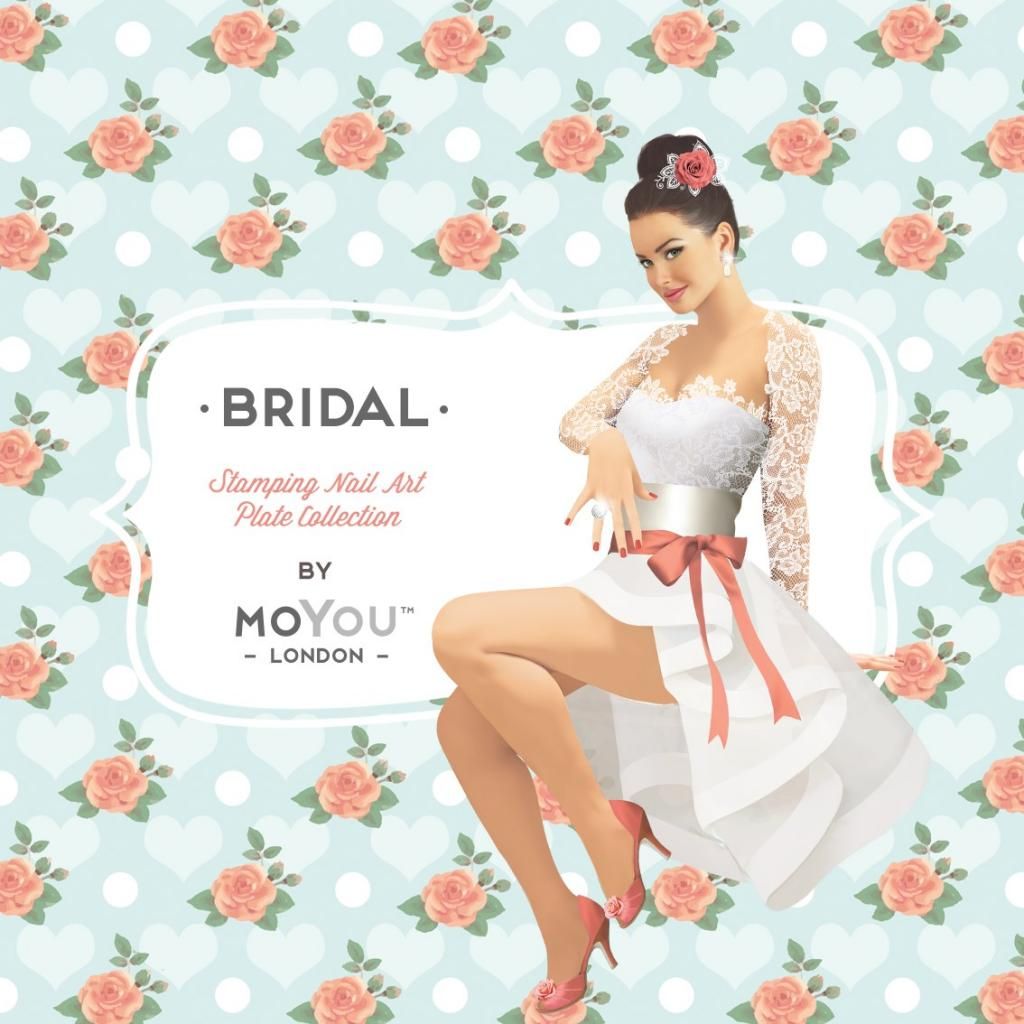 With a quick glance you will probably notice that this release is essentially 2 plates, done in Regular and XL versions. Which makes me even more curious about next week when they will only be adding 3 more…hmmm.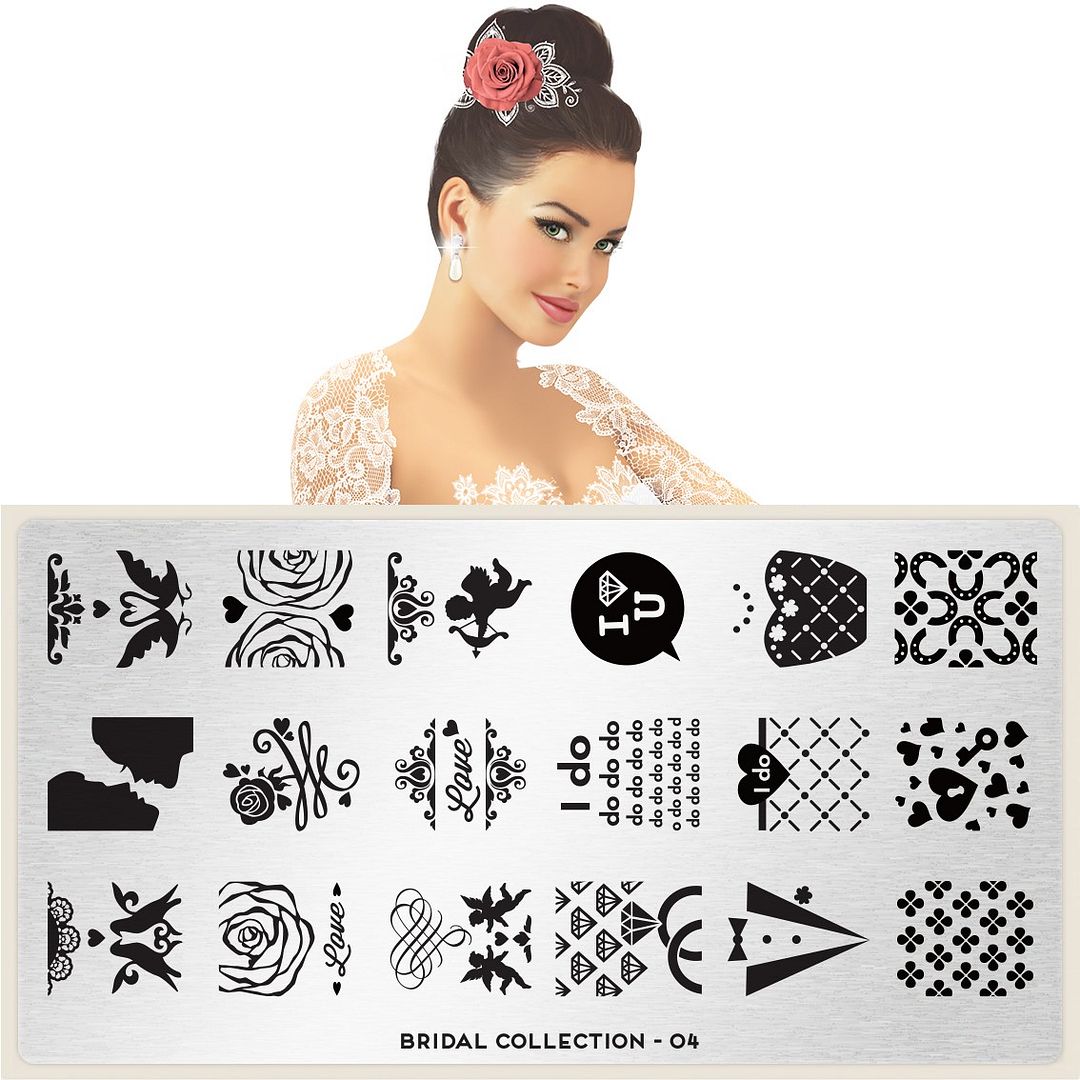 I've already had my trip down the aisle, but I can still see using several of these images for Valentine's Day or a floral theme. I especially like the rose design on the middle row second in from the left and the scroll work above the Cupid's in the bottom row.
 And the XL version. We have to sacrifice a few images for our longer, wider nails but this is still a versatile plate.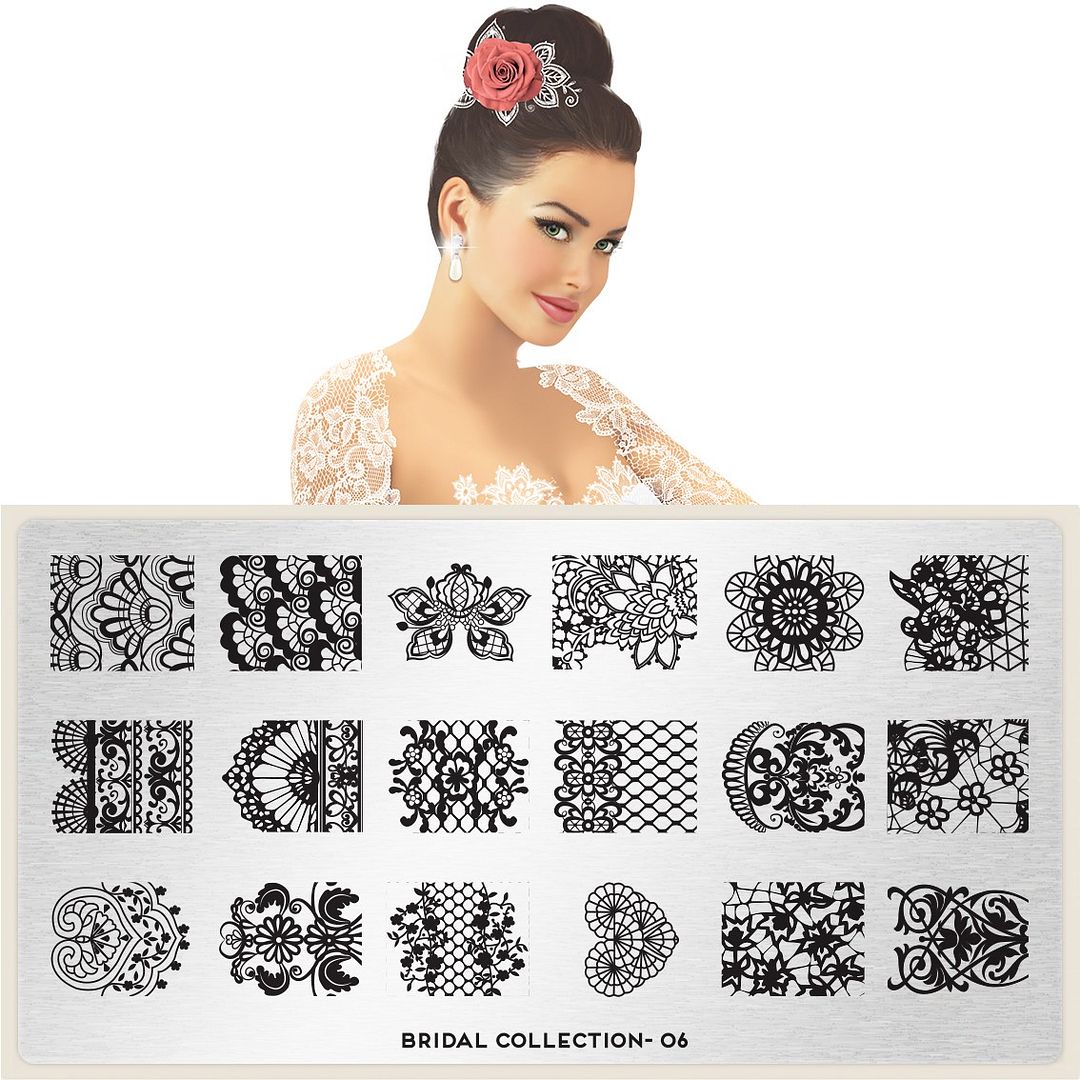 OMG! Would you look at all of the gorgeous lace designs!! This plate, and her big sister below, will be making their way into my cart first thing Friday morning. WOW, MoYou you've outdone yourselves with this one!
And it looks even better bigger! I must have them both to ensure a perfect fit on every finger. I'm already envisioning the lead lighting with the 4th image over in the top row. Be still my heart!
What do you think of this new collection? I think it goes without saying that I'm excited about it and I don't even have a diamond on my finger. These plates retail for £4.99 (approximately $8.50 depending on the conversion rate). They will be available on Friday, May 16th on the
MoYou London
website.
Thanks for reading! I'll see you at the next post.