Hello Lovelies!
MoYou London
caught me off guard by announcing their Friday release a day early! This week they will be adding four new plates to the Rockstar Collection.
If you've purchased from MoYou before you know that they sell their plates in two different sizes, Regular (1.5cm x 1.2cm) and XL (2.0cm x 1.5cm), and that every image is not always available in both sizes. A few months back they asked us which images/plates we would like to see done in the alternate size and I think this release shows that they listened. This collection was previously dominated by XL plates, making it a great place to start the resizing process. Thanks MoYou!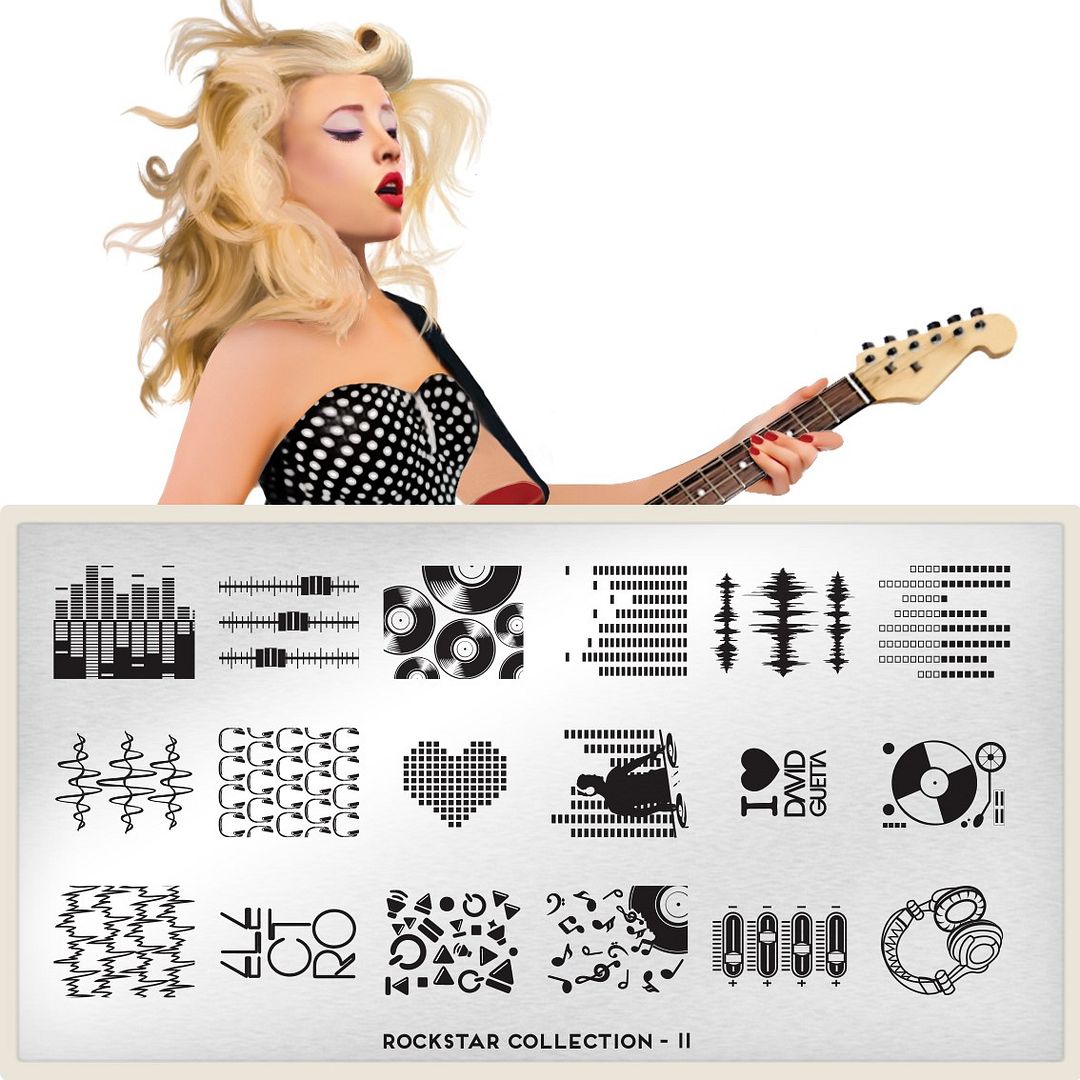 I'll dub this one the "Studio" plate, pun intended. It includes the smaller versions of all the images from Rockstar 3 XL, plus 5 brand new designs.
This plate continues the "HipHop" theme from Rockstar 4 XL and again adds several brand new designs.
Then there's the "Classics" plate featuring Beethoven and his buddies. Perfect for any music aficionado with the creative music note designs. It's the smaller version of Rockstar 2 XL with some modified images and, of course, several new designs.
And no music collection is complete without some "Jazz". This plate has smaller versions of all the designs on Rockstar 05 XL, plus 5 or 6 new designs.
So what do you think of these new plates? Have you passed up buying plates from the Rockstar Collection because you needed these regular size images? These plates will be released on Friday, April 25th and retail for £4.99 (approximately $8.50 depending on the conversion rate). You can purchase them directly from
MoYou London
.
Thanks for reading! I'll see you at the next post.