Hello! It's my favorite day of the week again. The day that MoYou London gives us a peek at the new plates they will be releasing on Friday. This week they will be adding four new plates to the popular, whimsical Fairytale Collection.
This is another collection that is made up completely of Full Image Design art nail plates. These plates allow for maximum creativity by allowing you to chose various parts of the image to use on your nails.
Hansel and Gretel! This plate takes me back to the Gingerbread Houses I used to decorate as a kid.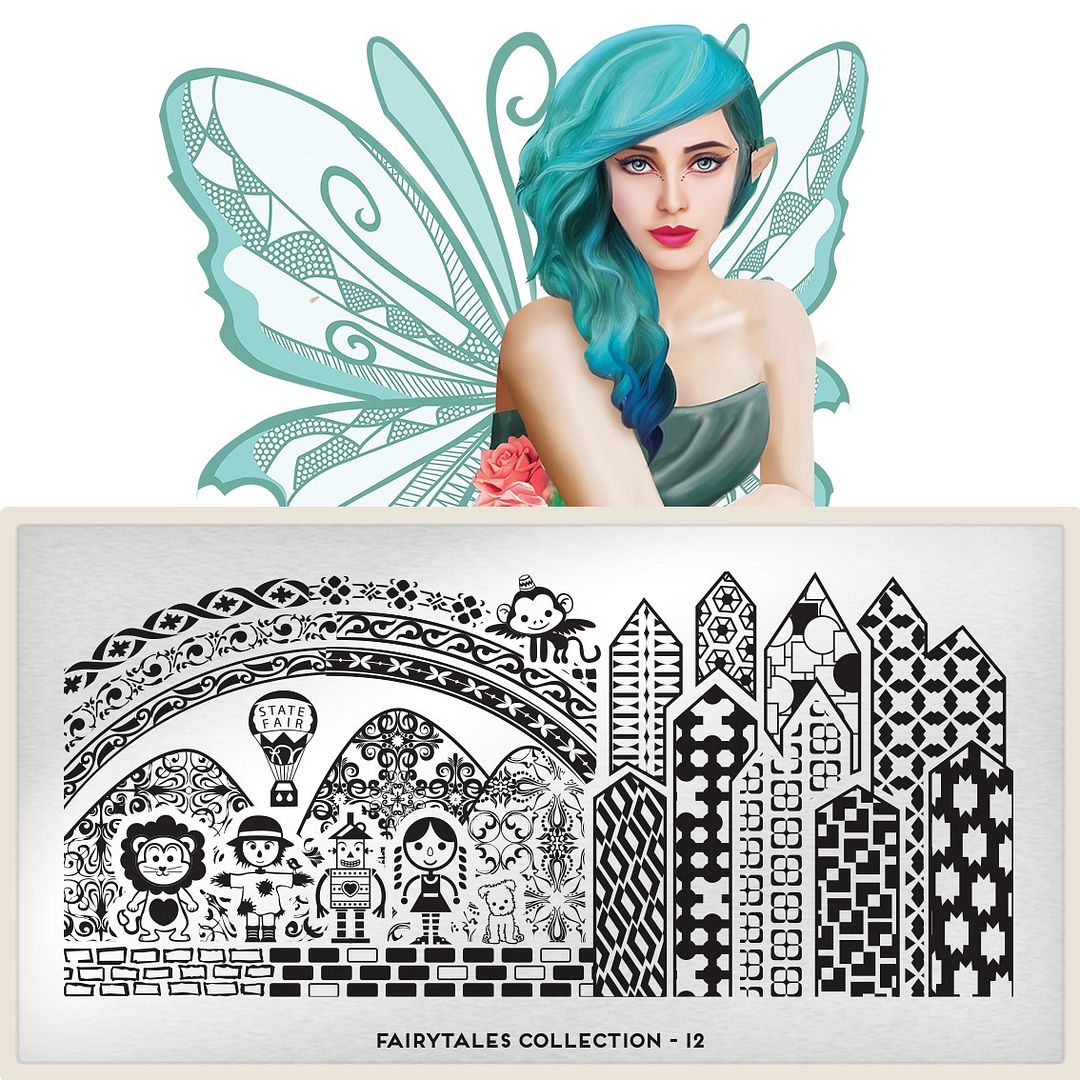 And a Wizard of Oz plate, complete with a Yellow Brick Road!
"There was an Old Woman who lived in a Shoe" This is a fun plate with the zippers, thread and great fabric pattern designs inside the shoe.
And last, but surely not least, we come to Jack and the Beanstalk.
What do you think of the new plates? Will any of them find there way into your cart? I'm still undecided, but I think 12 and 13 are my personal favorites. These plates will be available Friday, May 2nd and retail for £4.99 (approximately $8.50 depending on the conversion rate). You can purchase them directly from MoYou London.

Thanks for reading! See you at the next post